Neo-Nazi criminal gang arrested in Florida meth swoop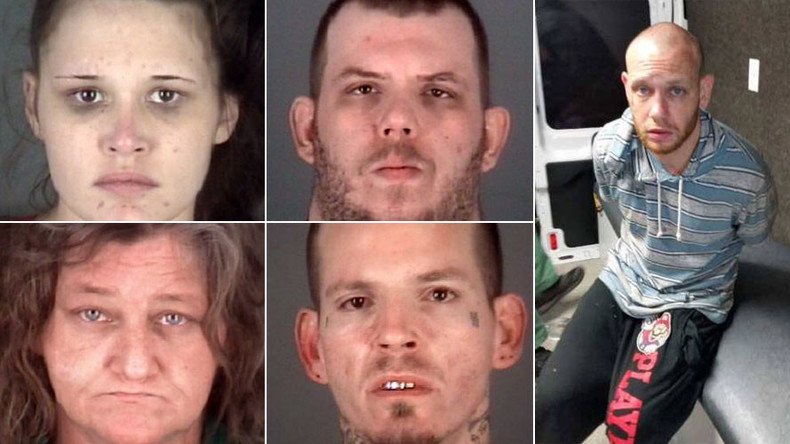 Five self-proclaimed neo-Nazis were arrested in Florida after illegal firearms, methamphetamine, veteran IDs and Nazi propaganda material were found during a raid of their property.
Three men and two women were arrested in the raid in Griffin Park, New Port Richey, while another suspect, Justin Hopper, 28, is wanted for possession of a stolen motorcycle.
Pasco Sheriff's office says the suspects describe themselves as neo-nazis but insists they are "street thug criminals who happen to be neo-Nazis."
"These are just criminals. There is nothing to say they are committing any hate crime in our community, there's nothing to say they are recruiting for their ideology in our community, " Sheriff Chris Nocco said in a press conference. Police say they are investigating any connections.
READ MORE: French memorial to Jewish children killed in WW2 desecrated in 'shameful & cowardly' act
Two of the arrested individuals, Alexander Nowokunski and Steven Crumbley, are documented gang members, according to police.
Meth, opiates, firearms, military and state IDs, veteran IDs, and credit cards were among the long list of items confiscated from the home. Authorities say the premises should have been condemned years ago.