Snakes causing strain: How reptiles brought by US Navy devastated Guam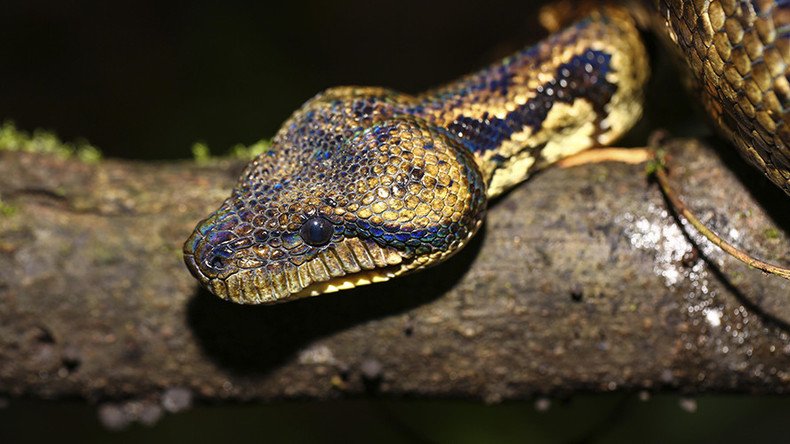 Some 70 years after US troops landed on Guam during World War II, the tiny island is desperately struggling with snakes likely brought as stowaways on US Navy cargo ships in the 1940s.
The infestation consists of about 2 million brown tree snakes, which cover many areas on the 30-mile (48km) long island. That represents some 13,000 snakes per square mile. Their arrival has been traced back to the US naval base on Guam, Apra Harbor, in the mid-1940s. It's believed they originated not in America, but other Pacific islands from which the US fleet was travelling.
The snakes have wreaked chaos on Guam's eco-system, eradicating most of the country's native birds. In fact, 10 of the 12 bird species native to Guam had vanished by the mid-1980s, according to research published in Nature Communications.
Several other bird species eliminated from Guam can now be found only in specific breeding houses.
The devastated bird population has severely impacted Guam's plant life too – due to the massive reduction in seed distributors. The rate of new tree growth on the island has fallen by as much as 92 percent due to the brown tree snake.
READ MORE: Who said it: Donald Trump or Kim Jong-un? (QUIZ)
The US has spent millions attempting to eradicate the serpents. The invaders haven't only destroyed wildlife, but also reportedly cost the government some $4.5 million in damage to the military's electrical system over the past seven years.
The US Department of Agriculture even parachuted thousands of dead mice, laced in paracetamol, onto the island as part of an $8 million eradication program approved in 2013.
Early research shows the snakes are taking the bait, reports Sciencealert. However, it's still too soon to know the scale of the impact on the island's snake population.
You can share this story on social media: