NASA captures incredible view of returning giant sunspot (VIDEO)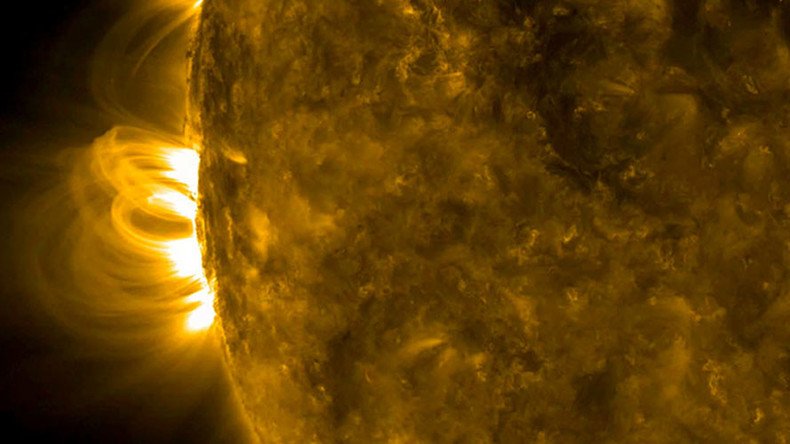 NASA's sun-watching satellites captured an incredible view of a giant sunspot – greater in size than Earth – that disappeared from sight over two weeks ago.
The Solar Dynamics Observatory shared intense time lapse footage of the sunspot as it rotated into view for a second time.
The extreme ultraviolet images revealed the sunspot, called AR2665, had reduced in size since initial observations and was showing off several magnetic loops and arches above it.
The sunspot blasted a coronal mass ejection about a week ago on the far side of the sun, according to NASA.
AR2665 was first observed by NASA on July 5 after the sun experienced a period of being spotless for two days.
NASA noted that while sunspots are a common occurrence on the sun, they are less frequent in the lead up to a solar minimum - a period of low solar activity during its regular approximately 11-year cycle.
The dark core of this sunspot is larger than Earth and could be a potential source for solar flares.
The duration of sunspots can vary from days to months, so it is not unusual for them to return into satellite view.
You can share this story on social media: