Bizarre clouds form a 'vortex' over Finland (PHOTOS)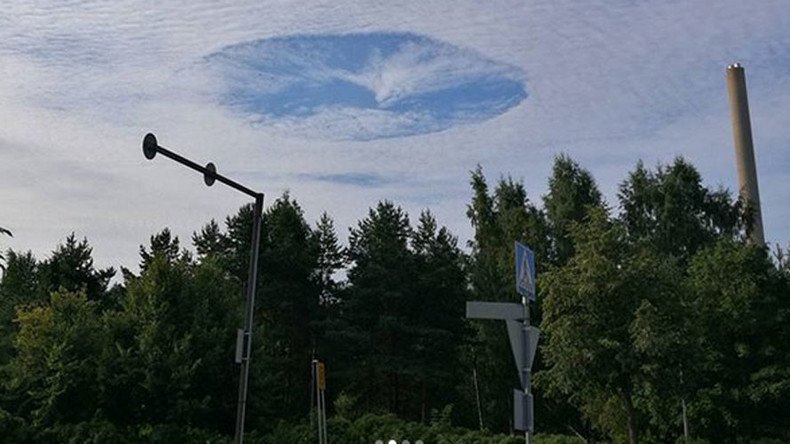 A mesmerizing cloud which appeared as a huge round hole in the sky captivated onlookers in Helsinki, Finland.
The incredible phenomenon was spotted in Finnish skies on Wednesday morning and snapped by locals who shared pictures of the stunning formation on social media.
While social media users speculated on what could have caused the vortex-like swirling clouds, the Finnish Meteorological Institute weighed in with their scientific explanation, saying it was likely a result of ice crystals reacting with a cloud 'plate' of droplets below.
"That cloud layer, which is now there, is about six to seven miles (10-12km) high, and the temperature is over 20 degrees frost (12 Fahrenheit). One explanation could be that if ice crystals come from above cloud layers, it causes very rapid liquid water freezing in ice crystals, where clouds will rain down and evaporate at the same time," Paavo Korpela, a meteorologist with the Finnish Meteorological Institute, told Iltalehti.
You can share this story on social media: