Thieves posing as city workers steal Parisian 'Invader' street art in plain sight (PHOTOS)
Published time: 5 Aug, 2017 16:49
Edited time: 6 Aug, 2017 16:11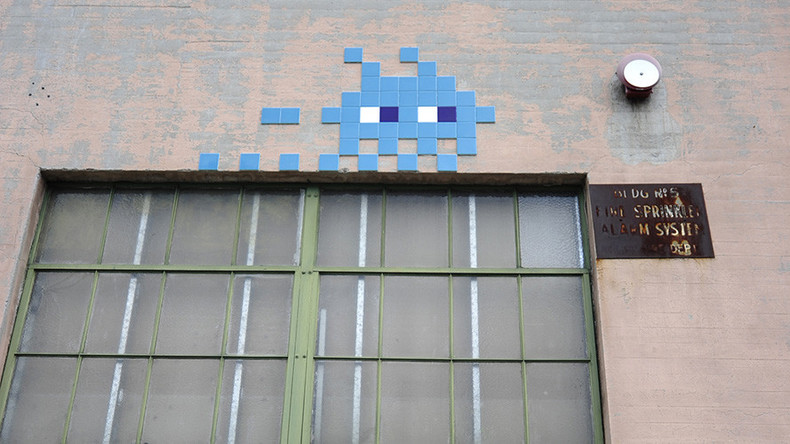 Thieves posing as city workers managed to steal some of Paris' most beloved street art by French urban artist 'Invader,' who painted the city in Space Invader themed pieces.
A Paris City Council spokeswoman said the city only became aware of the theft after receiving several complaints from residents who assumed it was a governmental organization behind the removal.
However, the council said on Friday it "quickly realised that those were not our agents, nor our vehicles or our jackets," AFP reports.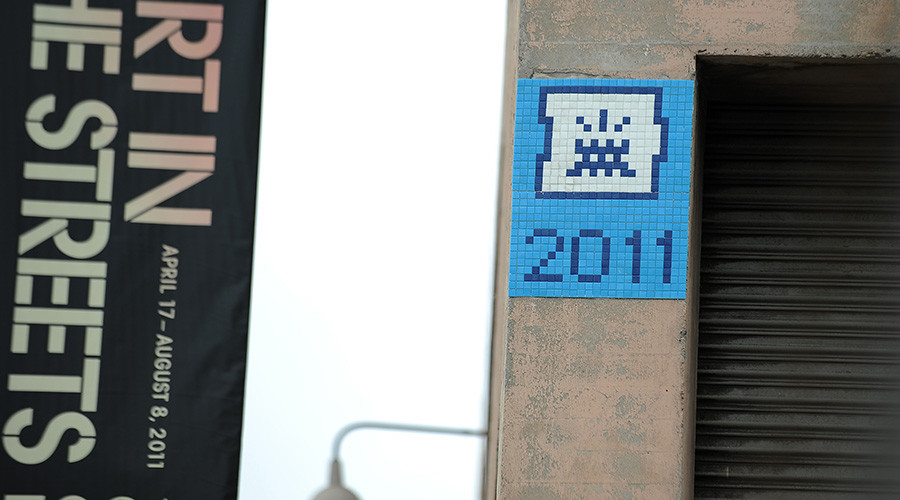 A spokeswoman for the council also said because the thieves had posed as Paris city workers, it had "decided to file a complaint for abuse of functions."
READ MORE: New Banksy? 'Yuge' anti-Trump murals appear on West Bank separation wall
The thieves tore more than dozen pieces off various walls across the city over several days.
The pixelated mosaics were inspired by the 1978 video game Space Invaders, and Parisians have already taken to Twitter to lambaste the thieves that stole them.
The artist behind the works of art, whose real name and identity, much like Banksy, is not known, previously said it would be impossible to steal the work in its original form.
"Given the type of tiles I use, to steal the work is impossible. These individuals by removing the mosaics destroy the piece and then have to buy ceramics to repair or recreate the work," 'Invader' wrote on his website.
READ MORE: Horny Trump's passionate embrace with Pope in Rome mural (PHOTOS)
"I can only hope that soon enough nobody will be tempted to buy or steal pieces in the streets and therefore that this nonsense and painful destruction will stop," he added.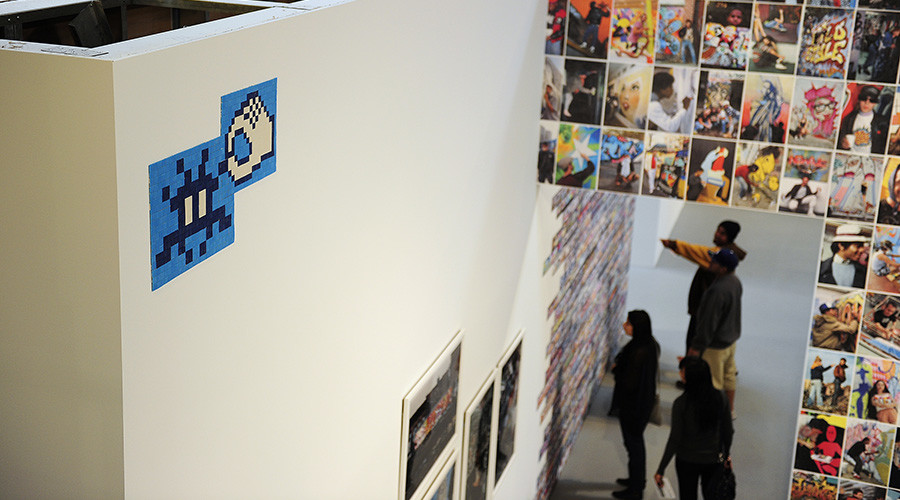 Over 3,500 pieces of Space Invader artwork can reportedly be found on the streets of some 72 cities around the world including Amsterdam, Berlin, Miami, New York, Tokyo, and Hong Kong.
In 2000, Invader began monetizing his passion by showcasing his work in galleries. So far, his exhibitions have appeared in galleries in Paris, Rotterdam, and most recently at the Museum of Contemporary Art (MOCA) in Los Angeles.