Horny Trump's passionate embrace with Pope in Rome mural (PHOTOS)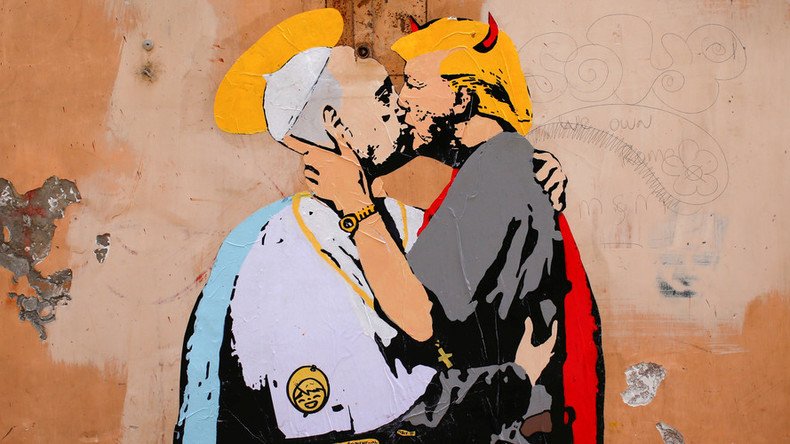 A mural just surfaced in Rome showing Pope Francis and a devil-horned Donald Trump passionately sharing a kiss, two weeks before the pair meet at the Vatican.
Along with horns and a cape, the US president sports a gold watch and pistol in his pocket while the Pope is adorned with a golden halo. The street art was painted on a wall at Via del Banco di Santo Spirito, a street across the Tiber river near the Vatican.
"It is very provocative but not too shocking for someone coming from America," a tourist from the US told Reuters. Photographers captured people posing beside the mural during the day.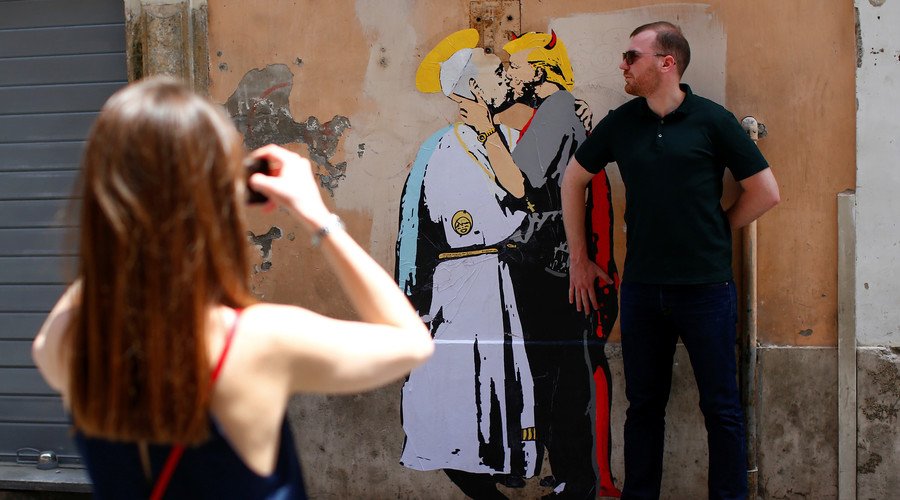 The Pope is due to welcome Trump to the Vatican on May 24 as part of a tour by the president which will see him visit Saudi Arabia, Israel, Italy and Belgium.
The Pope's cassock bears the caption "The Good Forgives the Evil," signed "TVBoy," believed to be an Italian street artist named Salvatore Benintende.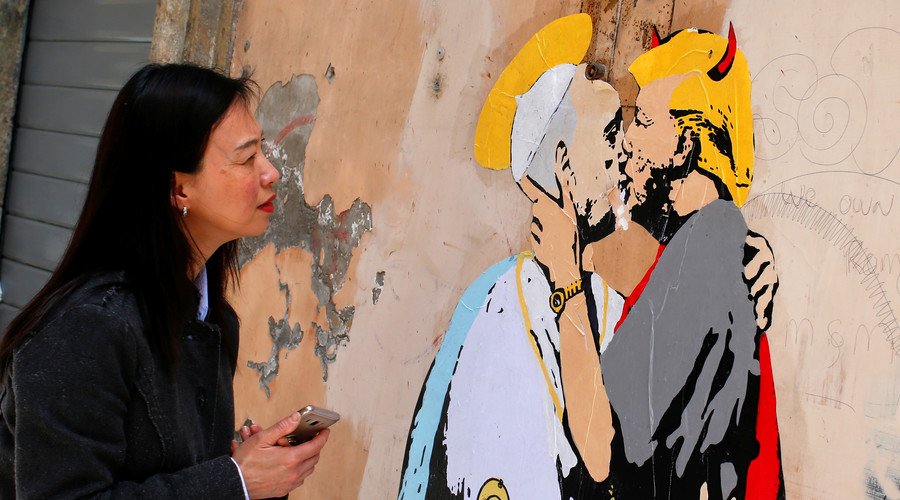 Previous murals credited to Benintende include Trump kissing North Korean leader Kim Jong-un, and another showing footballers Lionel Messi and Cristiano Ronaldo kissing.
Several murals of the Pope have appeared in Rome in recent weeks, including another which also appeared on Thursday depicting him opening his garment to reveal a Superman-esque logo.
You can share this story on social media: