Waterspout touches down on New York lake (VIDEOS)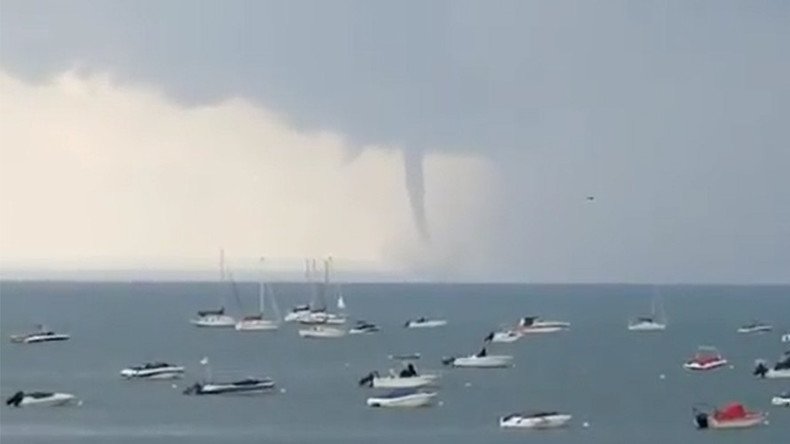 A peaceful lake in New York became the scene of panic when a waterspout touched down on a lake, coming eerily close to the shore. Two children had to be rescued from the water as the storm powered through the waters of Buffalo.
Speaking to Buffalo News Justin Dahl, manager of a kayak store on Lake Erie, described how two children jumped off their water bikes in panic when they saw the waterspout Friday.
"The chain broke on their water bike and the parents came back to the dock for help," he said.
Dahl and another employee took to the water in a kayak to rescue the children. RT.com contacted Jolie Roetter who gave permission to use his video in which the waterspout can be seen passing in the distance as dark clouds engulf the waters.
Jack Borowiak also gave permission to use the video below, in which the waterspout can be seen with flashes of lightning.
The storm comes weeks after two tornadoes struck the town of Hamburg, south of Buffalo, destroying property and lifting vehicles into the air.
READ MORE: Dramatic New York tornadoes 'shake house' & send cars into the air (VIDEOS, PHOTOS)
You can share this story on social media: