Dramatic New York tornadoes 'shake house' & send cars into the air (VIDEOS, PHOTOS)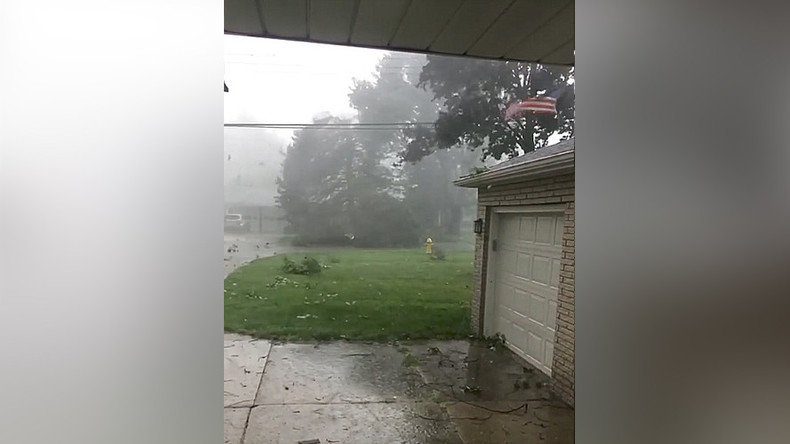 Two tornadoes hit New York state on Thursday, destroying property across the Hamburg area. Video from the brief but violent tornadoes shows a car being lifted into the air as debris hurtles through the air.
"Out of nowhere, all the vision out of the window was erased. It was white, just pure white, and the house started to shake," Sam Wright, whose house in the town of Hamburg, western New York state was hit by the tornadoes, told WGRZ.
The tornado lasted no more than 20 seconds, according to Wright. It struck at 12:30pm local time, followed by another hitting the nearby town of Holland, 19 miles away, reported the National Weather Service of Buffalo.
Video from a home in Hamburg shows the moment one tornado struck, lifting a car into the air. New York Upstate reported several vehicles were lifted into the air as outdoor tables were thrown onto roofs.
Winds are estimated to have reached over 100mph (160kph) during the storm.