History's most infamous airplane collisions
Published time: 3 Aug, 2017 17:10
Edited time: 4 Aug, 2017 07:32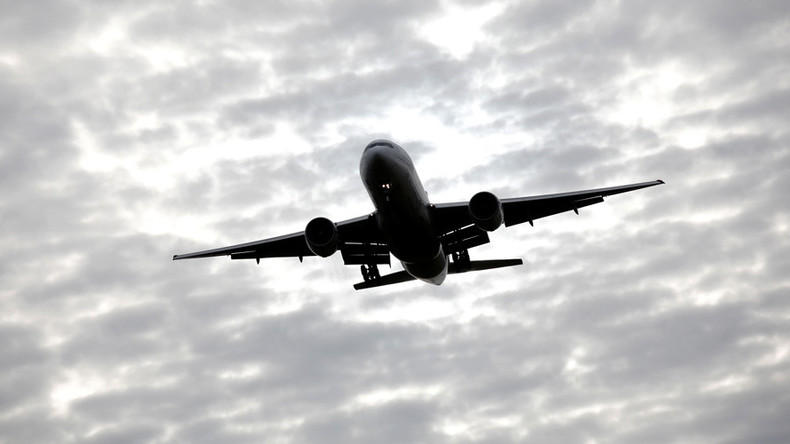 Nervous flyers must be ill at ease with news of the reported near-miss between commercial airliners at San Francisco airport last month.
The close call involving a landing Air Canada Airbus and four other planes on a runway serves as a warning that, despite our advanced technology, serious mistakes can still be made.
Here RT.com looks back at some of the most serious air accidents in history.
Tenerife airport disaster - 583 victims
In March 1977, two Boeing 747 passenger jets collided on the runway of what is now Tenerife airport on Spain's Canary Islands.
After a sudden influx of diverted flights congesting the taxiway at Los Rodeos Airport, and the sudden descent of dense fog, air traffic controllers were oblivious as KLM Flight 4805 and Pan Am Flight 1736 ran right into one another from opposite ends of the runway. The airport did not have ground radar.
Some 583 people were killed in the accident, making it the deadliest in the history of aviation.

Dniprodzerzhynsk - 178 victims
Two passenger planes operated by the former Soviet airliner Aeroflot collided over the city formerly known as Dniprodzerzhynsk in Ukraine in August, 1979. Some 178 people died in the incident, including members of the Pakhator Tashkent Uzbek football team.
Air traffic controllers' "mistakes and violations" were later blamed for the tragedy, but subsequent investigations revealed that they were not helped by former Soviet leader Leonid Brezhnev, whose scheduled trip to Crimea disrupted flight paths.
Charki Dadri - 349 victims
In November 1996, a Saudi Arabian Airlines flight collided with a plane from Kazakhstan Airlines while en route from Chimkent in Kazakhstan, to Delhi, India. The crash, which took place over Charkhi Dadri, a village to the west of New Delhi, killed all 349 people on board.
Überlingen - 63 victims
Some 63 people were killed over Überlingen on the Swiss-German border in July 2002. Overworked traffic controller Peter Nielsen found himself looking after two workstations when he failed to notice two aircraft were bound on a collision course.
Despite ordering the Bashkirian Airlines and DHL flights to take evasive action, confusion between the planes' automatic avoidance systems resulted in the deaths of all aboard.
Two years later, Nielsen was murdered by Vitaly Kaloyev, a Russian citizen whose wife and two children had died in the crash.
Gol Transportes Aéreos Flight 1907 - 154 victims
In September 2006, a Gol Transportes Aéreos flight had half its left wing sliced off by a private plane above the tropical city of Manaus near Brazil's Amazonian jungle. All 154 passengers aboard the Boeing 737 were killed when the aircraft broke up in midair and crashed into the dense jungle below.
Amazingly, the Embraer Legacy 600 business jet managed to land safely, despite damage to its left wing and tail. All seven of its occupants were uninjured.