Ghoulish doll deployed in train station to terrify unruly commuters (PHOTOS)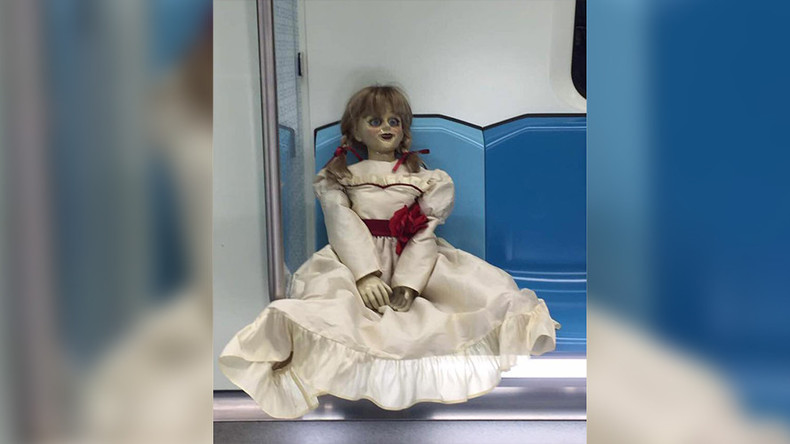 Malaysia's train-operating company is teaching misbehaving customers a lesson by terrifying them with a ghoulish doll that will "haunt you forever."
The creepy doll, named Annabelle, pops up in various locations on the MRT system to keep an eye on customers.
Malaysia's MRT and LRT operator RapidKL wrote on their Facebook page: "Dear valued customers, lately we've been receiving surprise visits from Annabelle. Mind your manners while you're on our trains or....she will haunt you FOREVER."
READ MORE: Refusing husband sex is emotional abuse, says Malaysian lawmaker
The transport company says Annabelle's sole mission is to raise awareness of better "social etiquette" among its commuters.
"We hope that the public's social etiquette will be improved, not only when using the public transportation but also when they use any public facilities," a RapidKL spokesman told the New Strait Times.
The post has amassed more than 10,000 shares and 25,000 'likes' since Tuesday and received a mostly positive reaction, with social media users calling for those behind the campaign to be given a raise. Others, though, saw it less favorably, complaining that the doll may "traumatize children."
Rapid KL recently shared an image of a misbehaving commuter as part of its efforts to encourage better behavior on its system, calling out the passenger's 'childish' behavior in swinging from the train's safety pole.