'Farewell, sweet prince': Twitter in meltdown as 'Mooch' is shown the WH door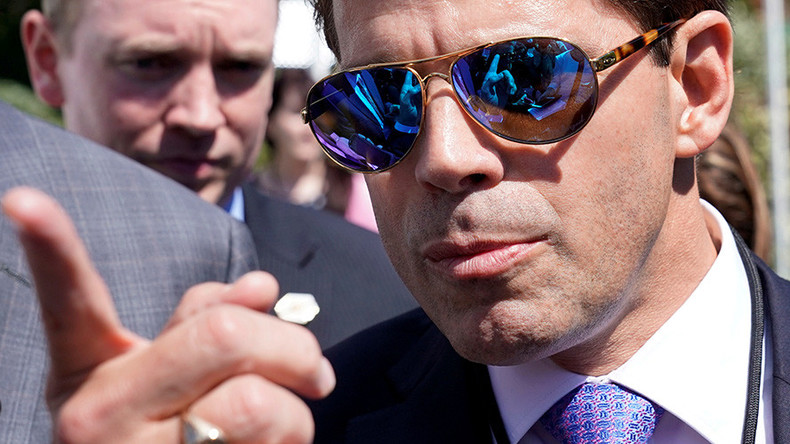 Anthony Scaramucci's reign as White House communications director has come to an end after only 10 days – and Twitter can scarcely believe it.
READ MORE: No more Mooch: WH communications director Scaramucci leaves after 10 days
The flashy Wall Street figure made quite a splash in his very brief tenure, dominating news cycles in a manner befitting of his boss, President Donald Trump.
While it seems the man known as 'The Mooch' has flown too close to the sun with some of his more colorful comments about fellow White House staffers, Twitter can barely cope with his stunning fall from grace.
White House Press Secretary Sarah Huckabee Sanders said in a statement confirming his departure: "Anthony Scaramucci will be leaving his role as White House Communications Director. Mr. Scaramucci felt it was best to give Chief of Staff John Kelly a clean slate and the ability to build his own team. We wish him all the best."
Social network's were aflame with memes, gifs and hot takes as people clambered to share the news. Numerous people trawled through Scaramucci's Twitter feed and retweeted old tweets with witty references to him losing his job.
Guessing who would fill the now vacant role of communications chief also proved a popular pursuit, with 'Simpsons' bartender Moe Szyslak, spirited eight-year-old Kevin McAllister and Boromir from the 'Home Alone' and 'Lord of The Rings' movies proving popular choices.
Huckabee Sanders later confirmed that Scaramucci will not take up another position in the Trump Administration. However, it's clear he made quite an impression in the little time he was in Washington, DC.
You can share this story on social media: