'Suicidal' McDonald's parody account suspended by Twitter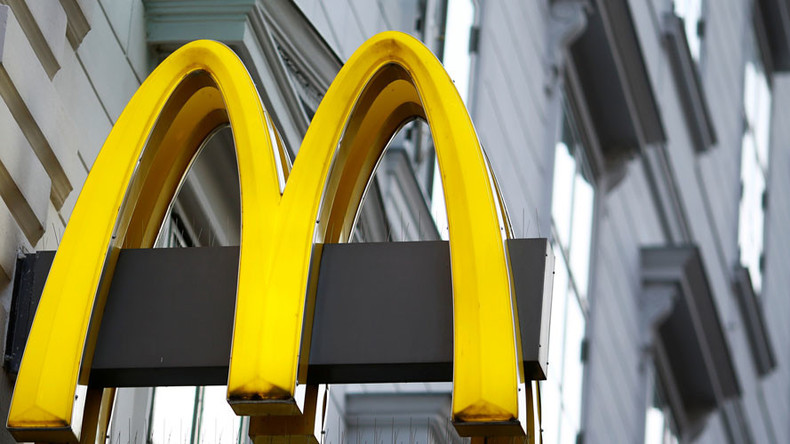 Twitter has suspended a McDonald's parody account after a string of suicidal messages posted to its timeline inspired a wave of responses from users who believed the account to be real.
The unverified @Mc_DonaldsHK account, which claimed to be the official feed of McDonald's Hong Kong, first began tweeting late last year and was even once tagged in a complaint by the franchise's official account.
Among the standard McDonald's promotional posts, a series of bizarre and disturbing tweets began to appear on the account's feed Thursday. One simply read: "please kill me i wish to die." Another read: "where is my son they took my son."
READ MORE: Fecal bacteria found at UK branches of McDonald's, KFC & Burger King
The updates became more expletive-ridden as the weekend progressed.
"i miss her so f***ing much," one read. "f**k this job. where is my wife and where is my son." The accompanying picture carried the rather strange message: "No one hurts this pretty girl."
Online commentators were quick to show their concern for the poster's mental health. Some others, meanwhile, thought they could see a lighter side.
In a statement to Gizmodo, McDonald's spokesperson, Terri Hickey, said: "This is not a McDonald's Twitter account but one that is impersonating a verified account. We are taking steps to have it promptly taken down."
READ MORE: 'Not a holy cow': Russian MP seeks sanitary sanctions on McDonald's
The account, which went from a few hundred followers to more than 25,000 after posting the tweets, was soon suspended by Twitter.
The weirdness didn't end there, however. A new account under the name @McDonaldsHongK sprang up Monday to tweet the same series of messages again.
This is not the first time the McDonald's brand has been compromised on Twitter.
In March, a message was posted to the company's official Twitter account branding US President Donald Trump "a disgusting excuse of a President."
The fast food firm later said its account had been hacked.