'Smartphone zombies' face bans of up to $99 for texting while crossing the street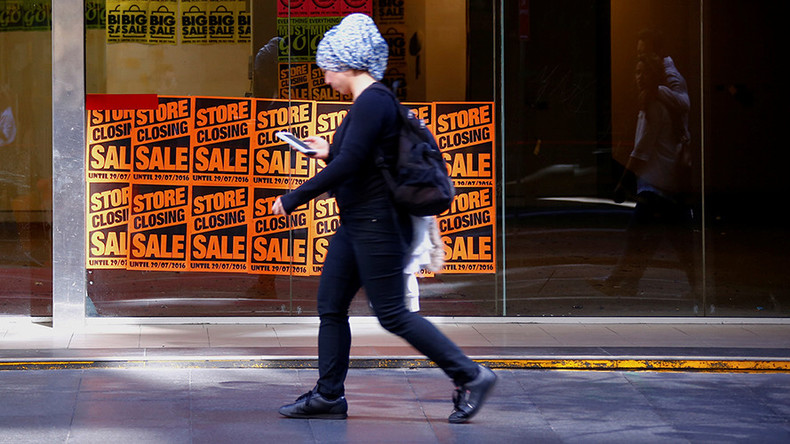 Hawaii's capital city Honolulu has banned pedestrians from looking at their phones while crossing the road in an effort to tackle deaths and injuries from "distracted walking."
Honolulu is the first major city in the US to implement such a ban which targets "smartphone zombies" for their own protection.
"We hold the unfortunate distinction of being a major city with more pedestrians being hit in crosswalks, particularly our seniors, than almost any other city in the county," Honolulu mayor Kirk Caldwell said Thursday, Reuters reports.
First time offenders will receive a fine ranging from $15-35, while repeat offenders will face fines of $99.
The Distracted Walking Law was signed by Caldwell on Thursday and will come into effect on October 25 after the city council passed the bill 7-2.
Some members of the public aren't impressed by the new rule, claiming it constitutes too much regulation.
"Scrap this intrusive bill, provide more education to citizens about responsible electronics usage, and allow law enforcement to focus on larger issues," Ben Robinson said in a written statement to the council, Reuters reports.
"Sometimes I wish there were laws that we didn't have to pass — that perhaps common sense would prevail," Caldwell said, "but sometimes we lack common sense."
Other cities in the US have tried to pass similar laws, but failed. However, Fort Lee in New Jersey managed to ban texting while crossing the street in 2012.
In 2016, the German town of Augsburg put red and green lights on the ground to make phone addicts more aware of upcoming street crossings.