Chinese woman undergoes plastic surgery to avoid paying $3.7mn debt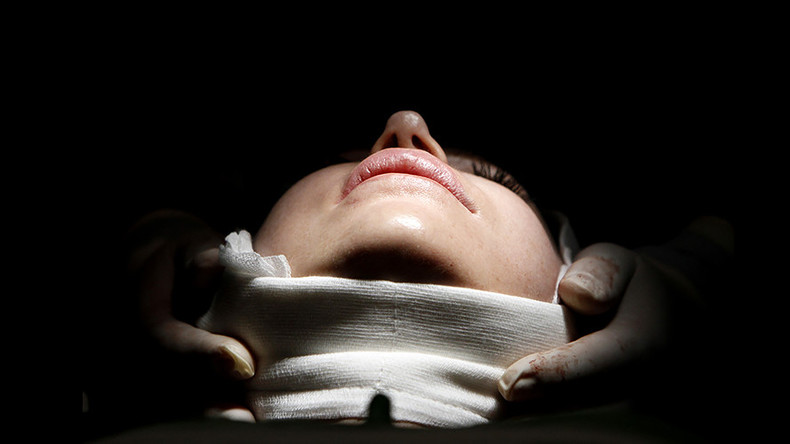 A middle-aged woman went to extraordinary lengths to avoid paying her multi-million debts by undergoing plastic surgery to dramatically alter her appearance before she fled across the country on a high speed train paid for with 'borrowed' money.
Zhu Najuan, 59, had been ordered by a court in Wuhan, central China, to pay off her huge debts which amounted to a total of 25 million yuan ($3.71 million).
Instead, she opted to dramatically alter her appearance and start a new life in the city of Shenzhen in southern China.
However, by mid-July, police tracked Zhu down and arrested her.
"We were very surprised at the scene," a policeman said, as cited by the Chinese state news agency Xinhua. "She looked in her thirties and was different from the photos we had."
READ MORE: Starbucks bets big on China, taking full ownership of stores
Zhu subsequently confessed to using fake documents and borrowed bank cards to fund her escape on board a high-speed train.
Authorities in Wuhan have been plagued by people reneging on their debts. In the first half of 2017, the city's judiciary detained 186 for failure to pay their debts.
Earlier in July, over 300 cities across China released a joint declaration which promised to free up credit to boost consumer spending as part of the country's efforts to create a "credit society."
China is struggling to reinvent itself and revitalize economic growth which has stagnated in recent months due to overreliance on heavy industry and state-run infrastructure spending.
Jiangsu province has taken matters one step further than Hubei, however. After the court system compiled list of people who had defaulted on their loans and repayments, an audio message was applied to their listed telephone numbers before any calls could connect.
"Please urge this person to fulfill their legal obligations," the recording states, as reported by the Taipei Times.
You can share this story on social media: