Journalists struggle to get perfect pic of Russian US embassy retreat (VIDEO)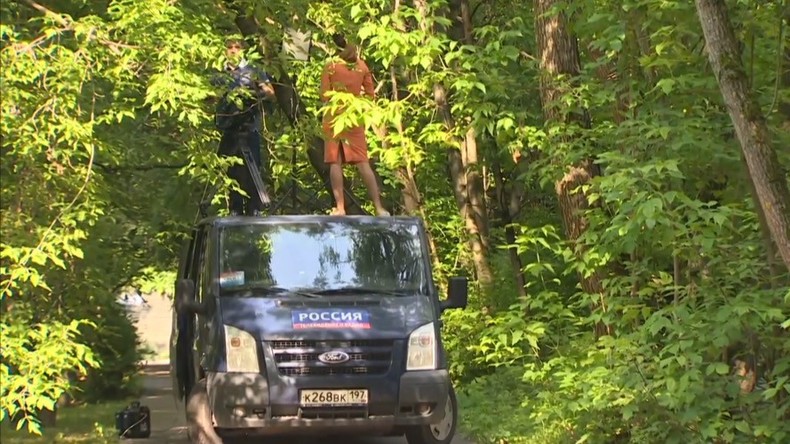 Climbing a minibus to get the top shot and finding the widest crack in the fence surrounding the US embassy retreat in Serebryany Bor, the use of which was suspended by Moscow - these were several of the challenges facing journalists in the race to make the perfect news segment.
On Friday, Moscow fired back at the US in a tit-for-tat measure telling Washington to reduce the number of its diplomatic staff in Russia to 455 people, and halt the use of embassy storage facilities in the capital, including one in Serebryany Bor.
Sanctions retaliation: Russia tells US to cut embassy staff, stop using storage facilities
Local journos rushed to the scenes to get footage from places in the center of the diplomatic spat. In attempts to get a video or photo from the fenced territory, some got out of their way to obtain their perfect shot.