Giant hailstones pummel wings & cockpits of Istanbul aircraft (PHOTOS, VIDEOS)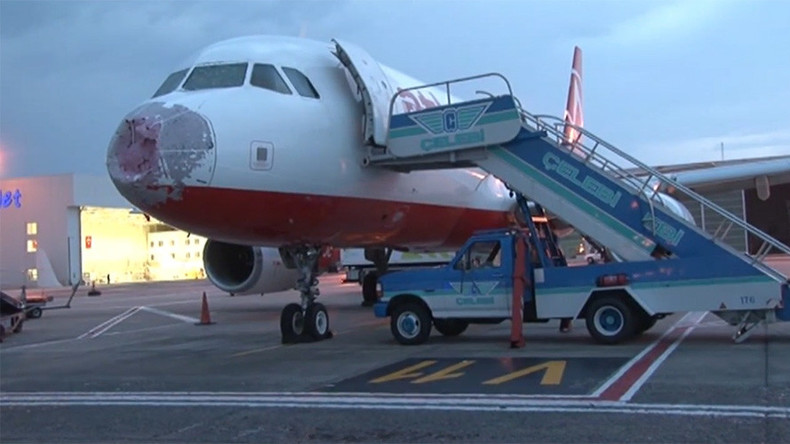 Hail the size of golf balls smashed windscreens and battered wings on aircraft at Ataturk International Airport, Istanbul on Thursday.
Hurriyet reports 13 Turkish Airlines planes en route to Ataturk were diverted to other destinations due to severe rainfall from a heavy storm.
Passenger Şakir Bahadır – travelling on Turkish Airlines airbus A321, flight number TK969 from Nicosia to Istanbul – told Hurriyet: "At one point, I thought the plane would land on the sea."
The plane had suffered a cracked cockpit window and was in the air for two hours before it landed at Canakkale Airport, Airporthaber reports.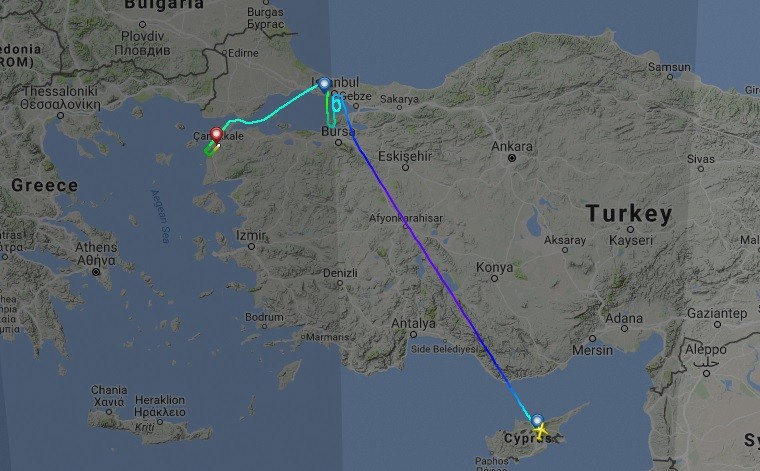 A Kalitta Air plane operating as a crewed charter for Turkish Cargo was reportedly hit by a cargo vehicle which pierced the fuselage on the right side near the nose landing gear, Transponder 1200 reports. The plane was empty at the time.
The Daily Sabah reports an Atlas Jet plane was forced to make an emergency landing at Ataturk after the hail cracked its windshield.
The plane had taken off from Ataturk when it was hit by hail, and Hurriyet reports the pilot asked Ataturk air traffic control to return. As the aircraft was making its descent, its nose was badly damaged.
The violent storm ravaged Istanbul and, while it only lasted 20 minutes, it managed to leave a path of destruction in its wake. The storm caused a crane to overturn at Haydarpasa Port, which caused an explosion.
The Eurasia Tunnel under the Bosporus strait was closed, while a wall collapsed in Kurtulus, injuring two people, the Daily Sabah reports.