Republican ex-congressman slammed for shaming homeless man on Instagram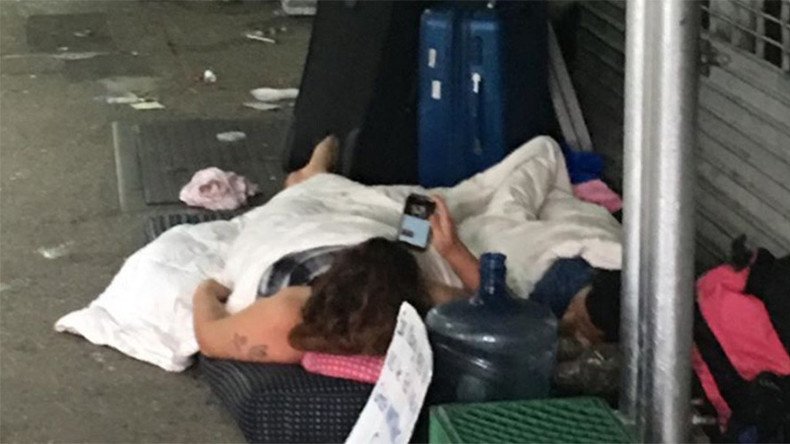 Former Republican congressman-turned Fox News talking head Jason Chaffetz was eviscerated on social media for posting a photo to his Instagram account mocking a homeless man using a smartphone.
The former Utah congressman posted the image with the caption "NYC Times Sq 6:53am streaming video on a phone," on Tuesday, adding in the comments that he did so to "make people think."
What precisely he wanted people to think about is unclear.
His post received 800 likes from his near 20,000 followers, however upon trawling to the mass of comments, and there are a lot of them, Chaffetz was soundly criticized.
Many of the expletive-laden comments are not suitable for publication, but here's just a selection of some of the best, non-curse heavy content.
"Wow, shaming a poor person. #classy," one user wrote.
"You're a terrible person, and terrible Christian. Disgusting. There's free wifi all over NYC," wrote another.
Some were slightly more forthright when it came to attacking Chaffetz's character.
"You piece of human garbage" and "You a truly a sick twisted person," two more enraged netizens expressed.
"Once again you prove that you have no clear understanding of poverty nor any real compassion. Good riddance you piece of trash, no one misses you," another said, the "once again" seemingly referring to the congressman's remarks in March that Americans would have to choose buying healthcare rather an iPhone.
Others pointed to Chaffetz' previous comments that, despite earning $174,000 a year, members of Congress should be given a further $2,500 monthly stipend for a housing allowance in the capital.
"This is the same guy who asked the American people for $2500 each and every month in a stipend. Why? Because his $170k plus wasn't enough to pay for another house and private school," one observant commenter wrote.
One commenter isn't missing Chaffetz since he left the House of Representatives this year, and is even less eager to catch the Republican's opinions on Fox News.
"What is wrong with you? You are a shameful human being! Couldn't stand you as a congressman & guess what, Fox commentator, you're worse!"
You can share this story on social media: