Twitter reacts to 'cringe-inducing' Trudeau Rolling Stone cover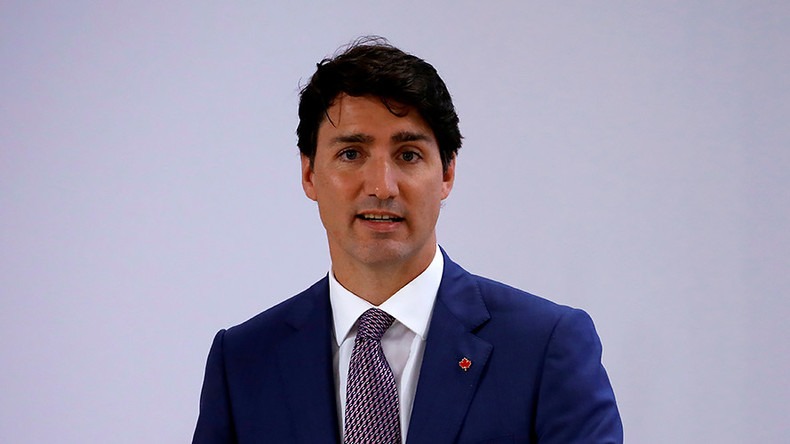 A profile of Justin Trudeau in the latest issue of Rolling Stone magazine is being panned online for its supposed fawning over the photogenic Canadian prime minister.
"Why Can't He Be Our President?" screams the front page of the pop-culture magazine. Trudeau is pictured with his his shirtsleeves rolled up, earnestly staring at the camera while leaning against a dark wooden table.
READ MORE: Justin Trudeau under fire for forgetting province during Canada Day speech
In the article, the Canadian PM says that he disagrees Donald Trump "on a whole bunch," but has "a constructive working relationship" with the 45th president of the US.
He added that going out of his way to "insult the guy or overreact or jump at everything he says (that) we might disagree with is not having a constructive relationship."
The cover story has not gone down well on social media with many slamming writer Stephen Rodrick for what they see as his idolizing of the Canadian leader and pointing out some of the more absurd lines in the piece.
People were also quick to point out many of Trudeau's more controversial policies that weren't mentioned in the article.
Trudeau follows in the footsteps of former US presidents Bill Clinton and Barack Obama who also appeared on the front page of the magazine.
However, Rodrick doesn't seem too phased by the poor reception his article has received, joking online that he hadn't realized they had Twitter in Canada.