Justin Trudeau under fire for forgetting province during Canada Day speech
Published time: 2 Jul, 2017 01:42
Edited time: 4 Jul, 2017 13:36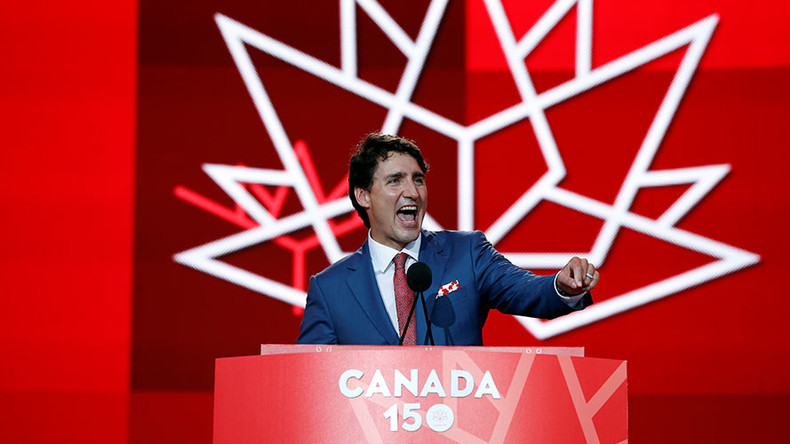 Canadian PM Justin Trudeau has apologized after failing to mention Alberta during a shout-out to all 10 provinces in his Canada Day speech on Saturday. Canadian Twittersphere erupted with comments shaming Trudeau.
"We may be of every colour and creed, from every corner of the world," Trudeau said in his speech on Parliament Hill, Ottawa, on Saturday. "We may live in British Columbia, Yukon, the Northwest Territories, Saskatchewan, Manitoba, Nunavut, Ontario, Quebec, New Brunswick, Prince Edward Island, Nova Scotia or Newfoundland and Labrador. But we embrace that diversity while knowing in our hearts that we are all Canadians."
Alberta was reportedly included in the list of provinces in his prepared speech, local media say. Following his speech the mistake was noted by actress Sandra Oh, who co-hosted the event. Trudeau promptly slipped an apology at the event and later on Twitter.
"Got too excited somewhere over the Rockies. Sorry Alberta, I love you. Happy Canada Day!" he wrote.
However, his apology didn't stop Canadians from dicussing the mistake on Twitter and shaming the popular politician.