Mormon sect leader with 25 wives & 146 kids convicted of polygamy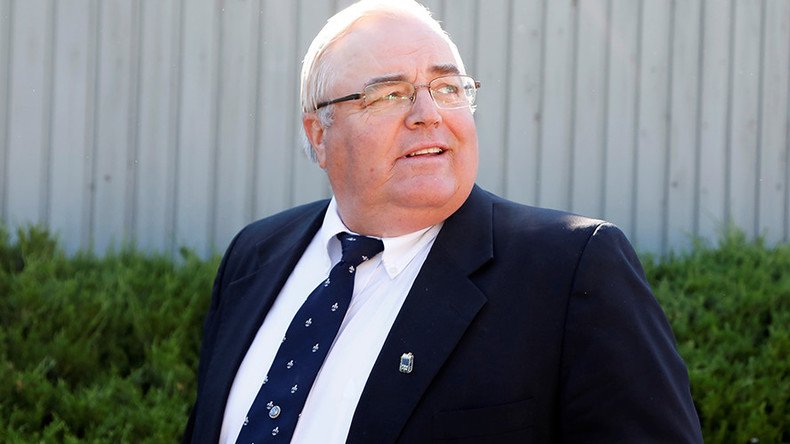 Two former religious sect leaders have been found guilty of polygamy after marrying more than two dozen women over a period of 25 years in a landmark ruling for Canada.
Winston Blackmore, 60, and James Oler, 53, were convicted of practicing polygamy at British Columbia Supreme Court, Monday, after a decades-long legal battle, reported CBC News.
Blackmore was found guilty of having 25 wives while Oler was convicted for being married to five women at the same time.
Police launched an investigation into allegations of polygamy at an isolated religious community in Bountiful, British Columbia in the early 1990s but prosecution attempts were hampered by a lack of clarity around Canada's polygamy laws.
A 2011 Supreme court ruling that determined laws banning polygamy were valid, and did not violate guaranteed religious freedoms, cleared the way for charges to be filed against the men.
Neither man denied having multiple marriages. Blackmore, who fathered 146 children from his marriages told reporters after the verdict; "I'm guilty of living my religion and that's all I'm saying today because I've never denied that."
"Twenty-seven years and tens of millions of dollars later, all we've proved is something we've never denied. I've never denied my faith. This is what we expected," he said.
Blackmore and Oler were leaders of a breakaway Mormon sect called the Fundamentalist Church of Jesus Christ of Latter-Day Saints.
The 12-day trial heard from one of Blackmore's ex-wives, mainstream Mormon experts and law enforcement officials who worked on the case.
Prior to the verdict Blackmore's lawyer expressed the intention to challenge the constitutionality of Canada's polygamy laws if his client was found guilty.
Under Canadian law, the maximum penalty each man will face is five years in prison. Sentencing will take place at future hearings.
The Canadian group is part of the same sect led by jailed US polygamist leader Warren Jeffs. He was sentenced to life in prison in 2011 for sexually assaulting underage girls he considered brides.
Jeffs excommunicated Blackmore, who served as Bishop of the group for two decades, from the sect in 2002. Oler, who was married to Blackmore's sister, then replaced him as leader of the community.
You can share this story on social media: