$15,000 to crack ancient code: Experts flummoxed by Chinese bone carvings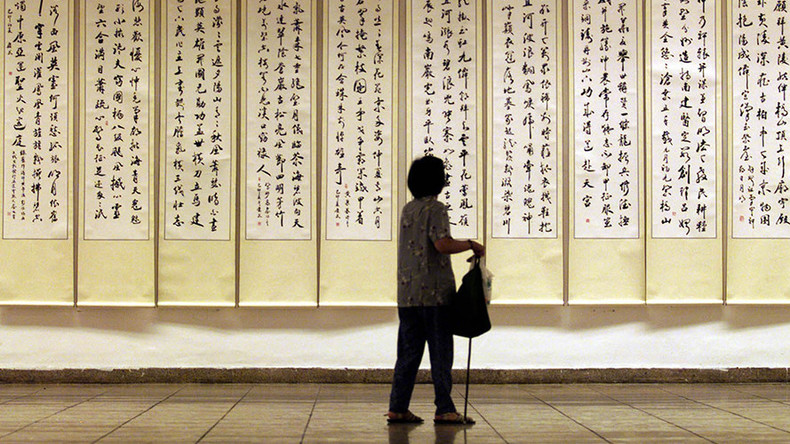 A museum is offering rewards of up to $15,000 to anybody who can help decipher an ancient Chinese text.
The National Museum of Chinese Writing in Anyang in China's Henan province issued the worldwide appeal after failing to crack more than half of the 5,000 characters found carved into oracle bones – skeletal remains of oxen and turtle shells discovered in the late 19th century.
Speaking to the Chengdu Economic Daily, bone specialist Liu Fenghua of Zhengzhou University, said the majority of the inscriptions were names of people and places.
"Since it was a long time ago and many places have changed their names, it has been difficult to verify them," he said, as cited by the South China Morning Post.
READ MORE: Giant predatory otters roamed China 6 million years ago - new research
The museum is offering 100,000 ($15,000) yuan for each unknown character and 50,000 yuan ($7,500) for a definitive explanation of a disputed character.
To claim the reward, scholars must have the appropriate qualifications in bone script interpretation before submitting a report to China's social sciences body, the contents of which must be supported by two other senior specialists.
Meanwhile, Zhu Yanmin, a history professor from Nankai University in Tianjin and an expert on the Shang Dynasty, believes that deciphering the carvings will lead to a greater understanding of ancient life.
"If we interpret a noun or a verb, it can bring many scripts on oracle bones to life, and we can understand history better," he told China Daily according to SCMP.
The inscriptions are thought to be among the earliest written records in China, with nearly 3,000 remaining a mystery.