Giant new sunfish species discovered on New Zealand beach (PHOTOS)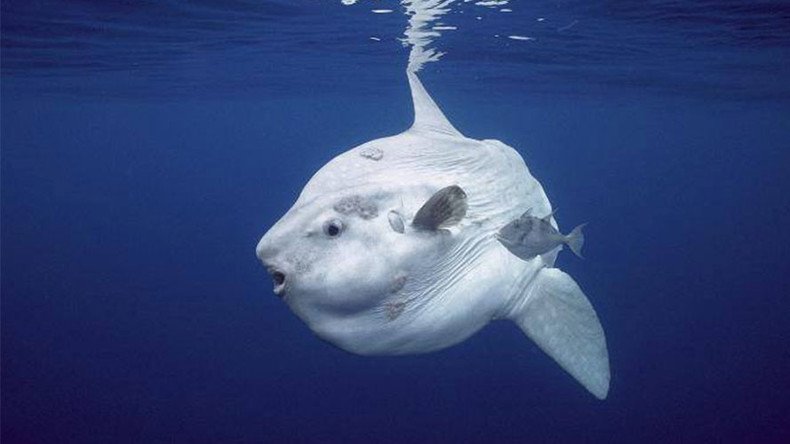 A massive new two-ton species of sunfish has been discovered after it washed up on a beach in New Zealand.
A group of international researchers had been studying the Indo-Pacific region for four years before making their fascinating discovery. It is the first new species of this type of fish in 130 years.
"The new species managed to evade discovery for nearly three centuries by 'hiding' in a messy history of sunfish taxonomy, partially because they are so difficult to preserve and study, even for natural history museums," said lead author of the study Marianne Nyegaard.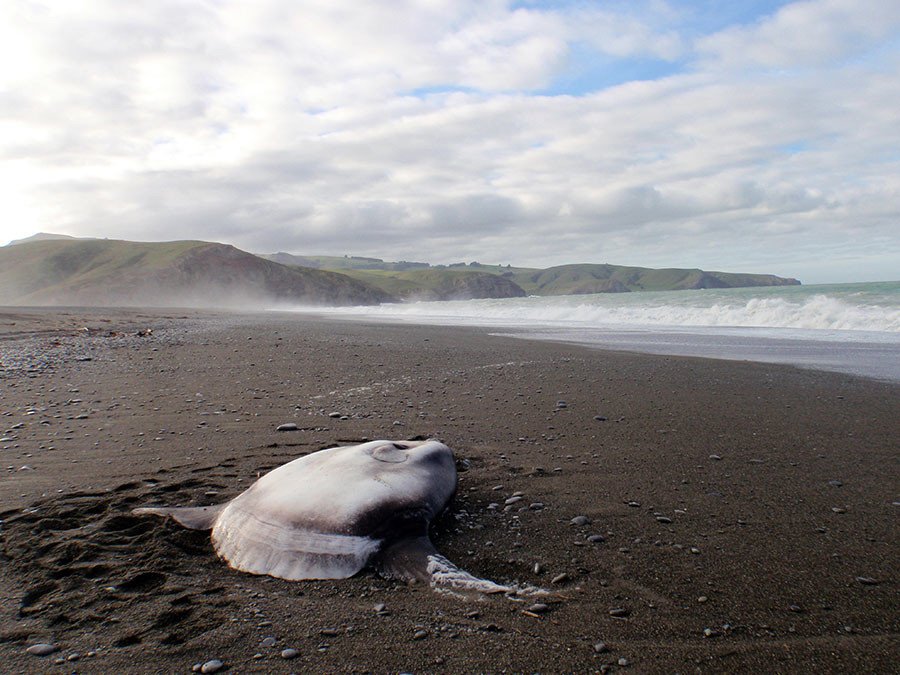 READ MORE: 'World's first': 2-headed porpoise caught off coast of the Netherlands (PHOTOS)
The study, published in the Zoological Journal of the Linnean Society, saw Nyegaard travel thousands of miles of New Zealand's coast collecting samples from 27 specimens of the new species on the country's remote beaches.
The sunfish is the heaviest of all osteichthyes, or bony fish, and can grow as long as three meters (10ft) and can weigh as much as 2 tons (4,400lbs).
Researchers from Te Papa, the University of Otago, Hiroshima University and the University of Tokyo say the find proves discoveries can be made in even the most obvious places.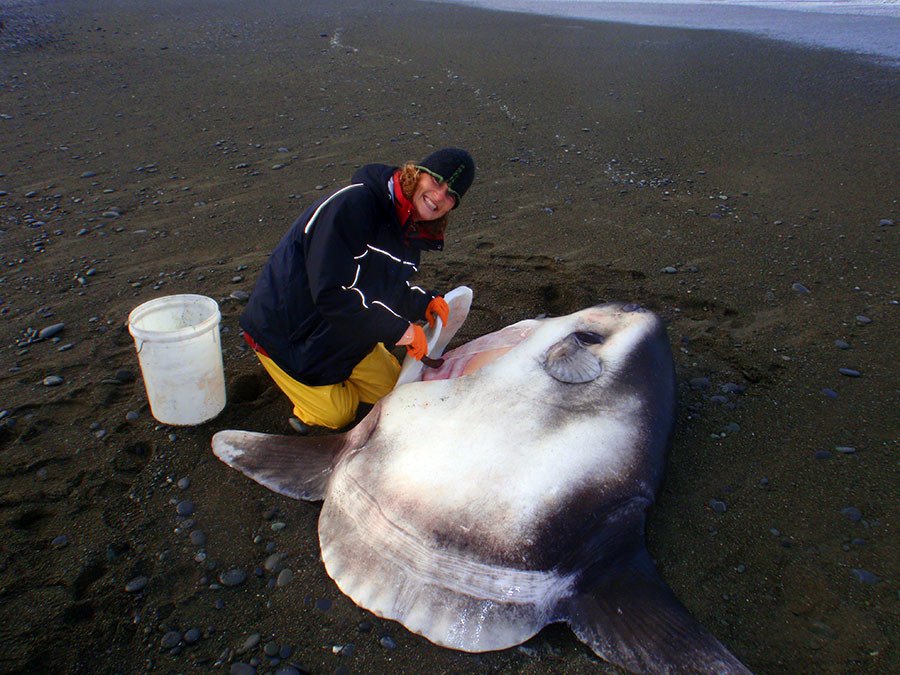 READ MORE: 420mn-year-old 'armored' fish fossil found in SW China
"Most new things that we find are small, or they live in dark holes at the back of reefs," Te Papa fish collection manager Andrew Stewart told NZ radio show Sunday Morning.
"Here's something that lives right in front of us, and we just had [it] literally washing up on the beach in good numbers, and yet we hadn't recognised it," he added.
Scientists and fisheries are now working together to protect the newly discovered species, said Stewart, now known as the 'Mola trecta', or the 'hoodwinker sunfish' which joins its counterparts the ocean sunfish and the short sunfish.
You can share this story on social media: