GOT season 7 premiere triggers huge flop in PornHub figures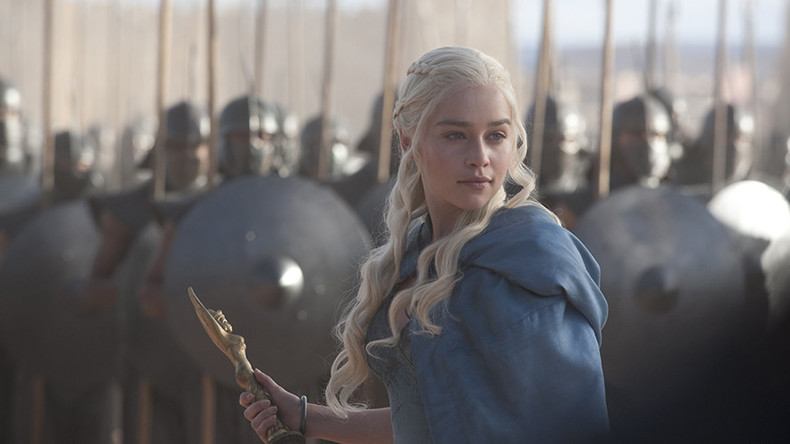 Sunday's season seven premiere of Game of Thrones was so popular with viewers that it hit PornHub hard. The site saw a drop in traffic for an hour while the show was airing.
As fans got excited for the show's return to HBO, there was a steady decline in traffic to the site from the US, dropping 4.5 percent on the usual level when the show began airing at 9pm ET, usually one of the site's busiest times.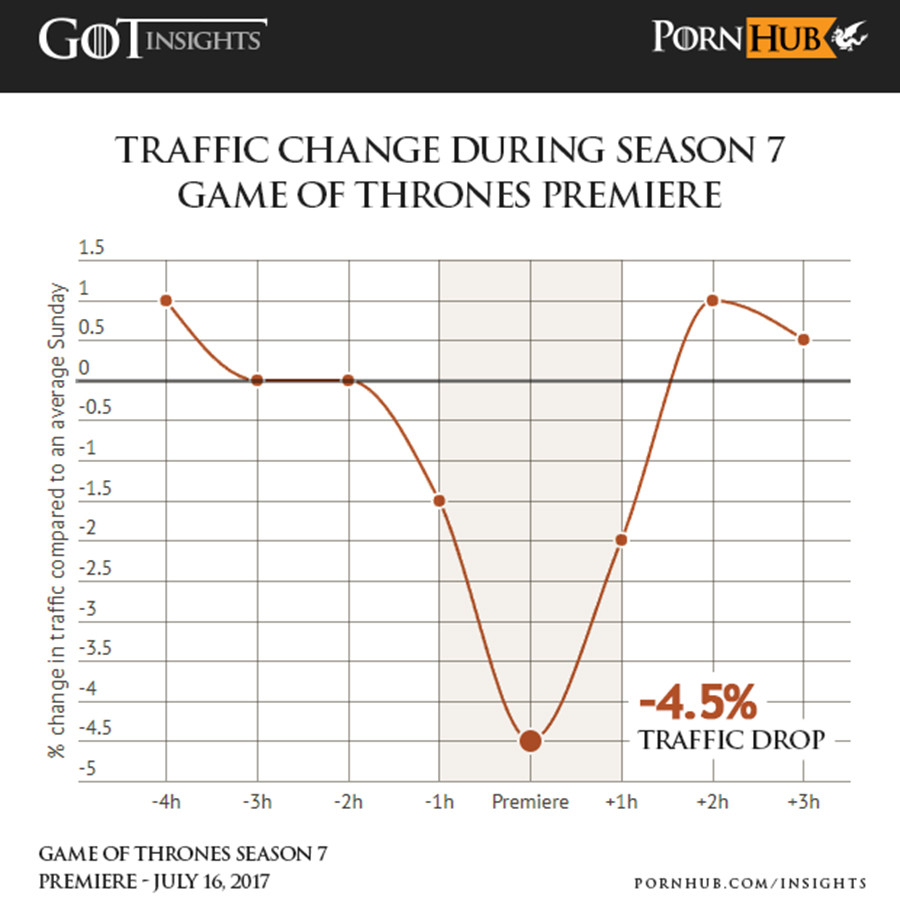 Having had their fill of violence and stunning looking cast members, Pornhub's numbers shot back up directly after the episode.
Last year's season opener caused a 4.1 percent drop.
The overall record, however, goes to the season six finale of GoT, which caused a 5.2 percent drop in those consuming their daily dose of smut.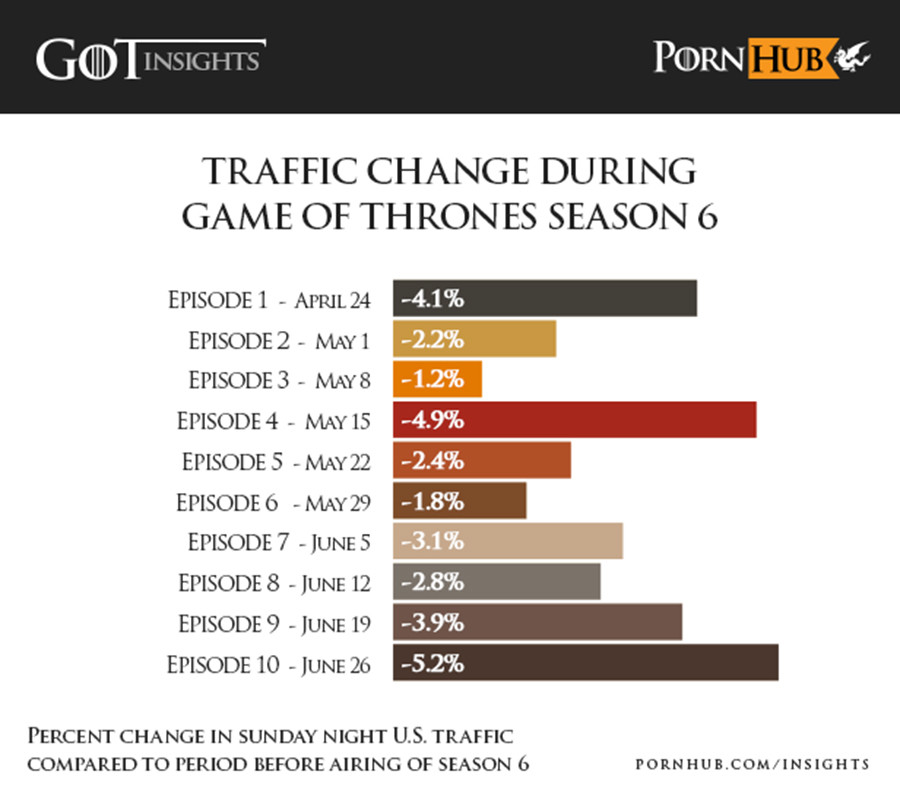 Some other interesting titbits from PornHub statisticians include a 12.2 percent drop in viewers when Attorney General Jeff Sessions began his testimony before the senate on June 13.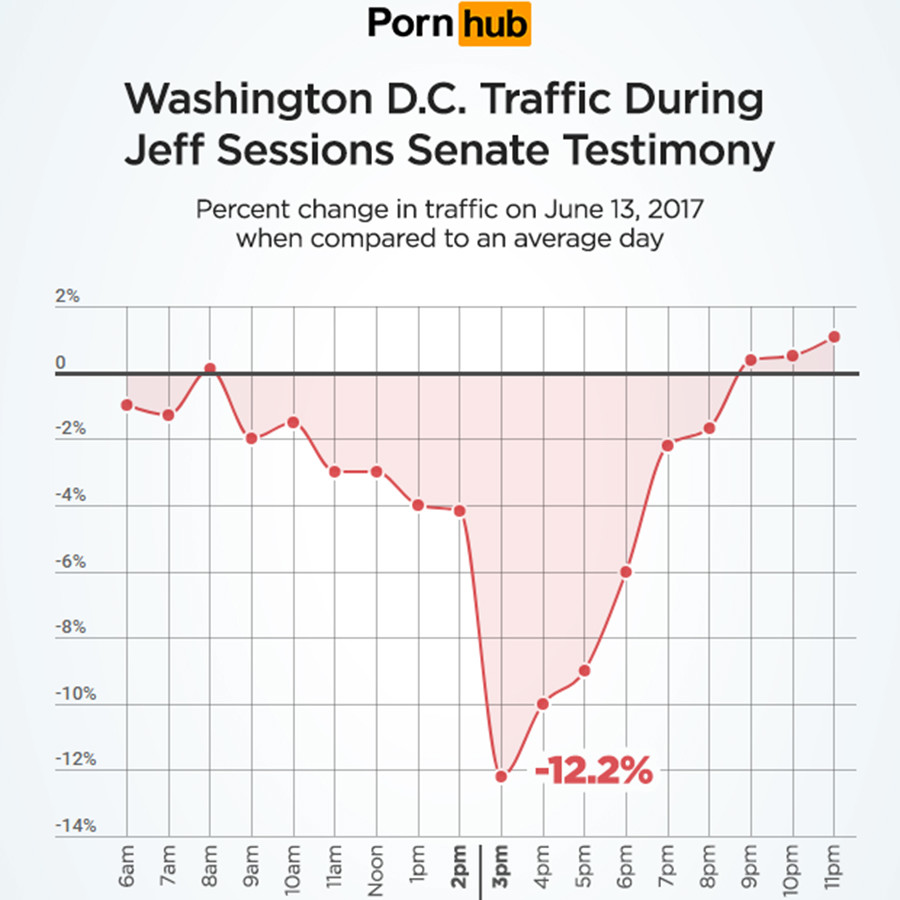 Both Sessions and Game of Thrones can't hold a candle to the 2017 Super Bowl, however, which caused a whopping 27 percent decline in traffic throughout the five hour spectacle.