Pornhub launches 'Old School' video campaign to combat STD rise in elderly
Published time: 18 Jul, 2017 19:33
Edited time: 19 Jul, 2017 10:03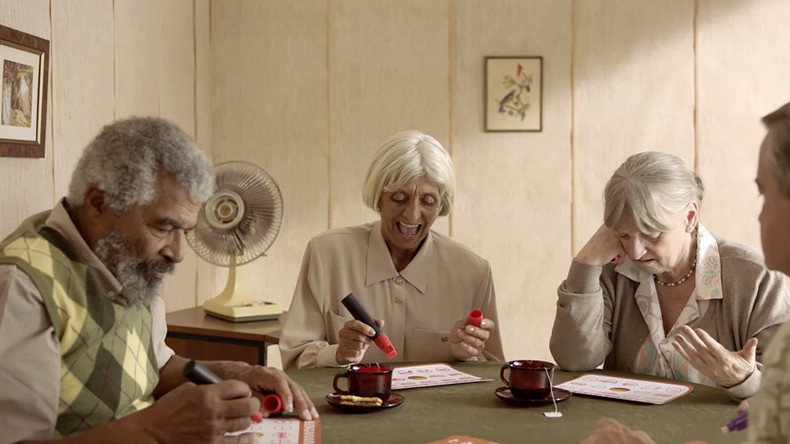 Adult website Pornhub has recruited a former porn actress to educate the elderly about safe sex.
"If you think seniors aren't an easy target for STDs [sexually transmitted diseases] think again," a promo for the new video states – and the latest research supports the porn website's claim.
Data from the Center for Disease Control has shown that STDs are rampant amongst senior citizens with incidence of common STDs like syphilis and chlamydia rising dramatically since 2007.
READ MORE: Pornhub celebrates 10yrs online with release of viewers' dirty-minded habits
In response, Pornhub has launched 'Old School', a sex education video campaign aimed at those in retirement communities and nursing homes.
The video stars pornstar and sex educator Nina Hartley and is available digitally and on good old-fashioned VHS.
"Thanks to advancements in modern medicine, there are senior citizens who are twice as active as people half their age," Pornhub Vice President Corey Price claims.
"However, unlike their younger counterparts, a majority of them are unaware about sexually transmitted infections, which has caused a massive spike in these types of infections in retirement communities and nursing homes."
The 15-minute video also offers tips and information for physically less demanding sexual positions. The positions include 'The Chair', 'L'andromaque', 'The Spoon' and 'The Magic Mountain'.
"In creating this video, we hope we can give our parents and grandparents useful advice to bring back into the bedroom in order to decrease the spread of diseases and injuries when playing helicopter with Mr. Johnson," pornstar Hartley said.