Governments deploy 'cyber troops' for social media manipulation - study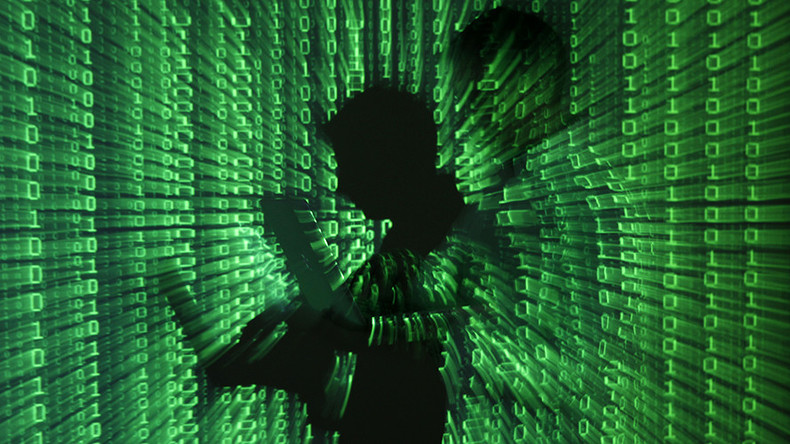 Governments are using so called 'cyber troops' to manipulate public opinion on social media, according to a study from the University of Oxford. Researchers say the extent to which some governments use these techniques may surprise the public.
The practice is a sweeping global phenomenon used in both authoritarian regimes and western democracies, according to researchers at the Computational Propaganda Project, who have been investigating the issue since 2012.
A newly published paper from the project entitled 'Troops, Trolls and Troublemakers : A Global Inventory of Organized Social Media Manipulation' examines the practice across 28 countries including the United Kingdom, the United States, Germany, Russia, Saudi Arabia, Syria, Turkey and Venezuela.
The research focuses exclusively on organized social media campaigns that have the clear support of political parties and governments.
Researchers conducted a content analysis of mainly mainstream media outlets, including The Guardian, BBC News, The Washington Post, and The New York Times. This was supplemented with "sources from think tanks, government agencies, civil society groups, universities and other sources of credible research."
The team noted that they also consulted with country experts to check facts, find additional sources in multiple languages and assist in evaluating the quality of sources.
Comparing democracies and authoritarian regimes, the study found that only a few social media campaigns organized by authoritarian regimes targeted foreign countries while in contrast, "almost every democracy in this sample has organized social media campaigns that target foreign publics."
The study found that social media manipulation tactics varied widely among governments from commenting on Facebook and Twitter posts, to targeting people individually.
"I don't think people realize how much governments are using these tools to reach them. It's a lot more hidden," Samantha Bradshaw, the report's lead author told Bloomberg, noting the prominence of social media manipulation among democratic governments.
"They are using the same tools and techniques as the authoritarian regimes," Bradshaw said. "Maybe the motivations are different, but it's hard to tell without the transparency."
The study highlights the British Army's 77th Brigade, formed in 2015, to "focus on non‐lethal psychological operations using social networks like Facebook and Twitter to fight enemies by gaining control of the narrative in the information age."
In the US, the study named DARPA, US Cyber Command, US Agency for International Development, the Air Force and Pentagon as government organizational forums operating to alter public opinion through social media.
It cites budgets for three specific US government projects, valued at $2.7 million, $42 million and $8.9million.
DARPA funded a $8.9 million study in the US in 2010 to see how social media could be used to influence people's behavior by tracking how they responded to content online
In 2011 it announced an investment of $41 million in an R&D program to study social media networks and how information and ideas spread
Both the Democratic and Republican parties were identified by the project as political parties who used social media to manipulate public opinion during a campaign.
Centcom and tech security firm HBGary are listed as private contractors hired on behalf of the US government for specific projects.
In 2011 members of Anonymous claimed responsibility for hacking HBGary's servers – an apparent response to claims by HBGary CEO Aaron Barr that he had used social media exploitation to infiltrate the hacking collective.
The leak revealed that the company had been hired by the US government to develop software which could create an army of fake social media profiles to manipulate public opinion on controversial issues.
While the end goal of each country analyzed in the paper is to shape public opinion, the techniques used differ from offering users positive comments to trolling them.
Some, like Israel, opted for positive engagement with individuals critical of the government, through its 350 official government social media accounts.
Saudi Arabia tended to divert attention from unfavorable topics being discussed by using 'cyber troops' to spam trending hashtags, according to the project.
Meanwhile, a number of countries including the US, Russia and China were recorded as using a combination of positive, negative and distracting engagement on social media.
The use of social media manipulation among governments is likely to grow, according to researchers who admit that they "are almost certainly cyber troop operations that have not been publicly documented."
READ MORE: Facebook OK to track users with cookies, judge rules

You can share this story on social media: