'Robot drowned': Twitter baffled by cyborg's apparent 'suicide' (PHOTOS)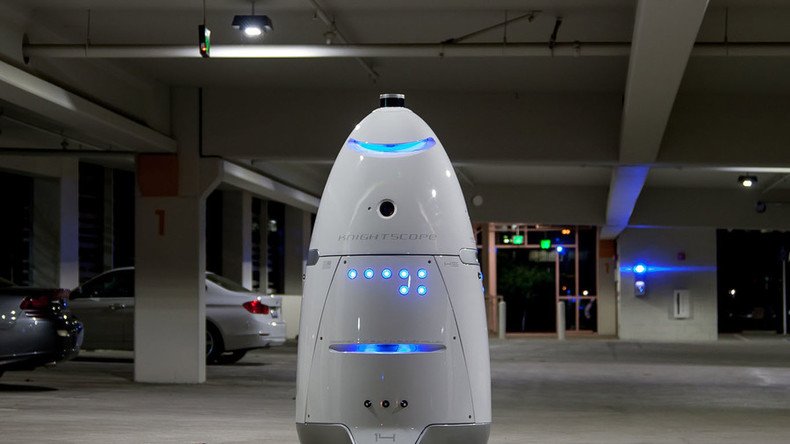 In another example of internet madness, the 'death' of a security robot in a Washington DC office fountain is making waves online.
On Monday, news that a Knightscope security robot had fallen into a fountain was relayed on Twitter by Bilal Farooqui.
READ MORE: Dubai's first 'Robocop' begins patrolling streets
"Our DC office building got a security robot. It drowned itself. We were promised flying cars, instead we got suicidal robots," Farooqui said.
From there internet denizens chimed in with their own theories, with some mocking and mourning the robot's fate.
Resembling R2-D2 from the Star Wars franchise, the K5 security robot was rolled out by California-based Knightscope in 2014.
The 5ft tall androids are equipped with four cameras and designed to assist law enforcement or beef up security in commercial developments.
Knightscope has announced that it plans to install a "gun detection" feature in its fleet of robots.
You can share this story on social media: