NASA & Boeing launch joint probe into 'incident' during satellite pre-launch check
Published time: 16 Jul, 2017 17:13
Edited time: 17 Jul, 2017 08:05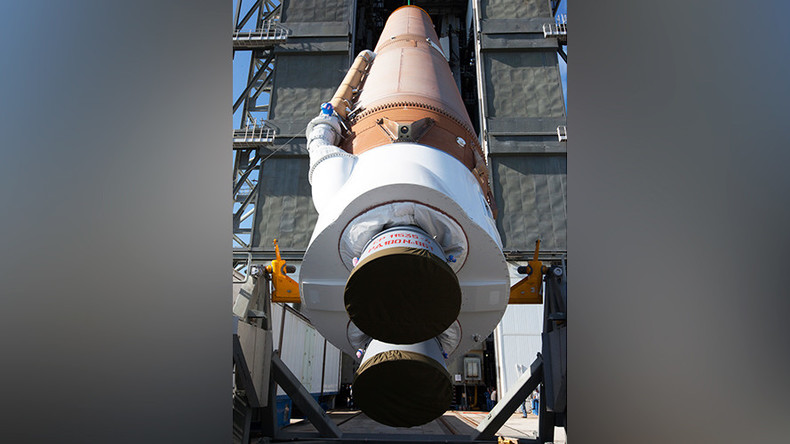 NASA and Boeing have launched a joint investigation into an undisclosed 'incident' which they say occurred during the final round of pre-mission checks on a $408 million communications satellite.
The incident is said to have happened during final 'close-out' checks on the Boeing-built Tracking Data Relay Satellite mission (TDRS-M) at Astrotech Space Operations in Titusville, Florida, on July 14.
'Close-out' teams carry out the final hands-on preparations before every NASA launch.
READ MORE: Martian technicolor worms? NASA reveals incredible snap of Mars crater
The setback involved the spacecraft's Omni S-band antenna, according to a statement from the space agency. NASA said a mission team is currently "developing a plan to assess flight acceptance" ahead of its launch date next month.
TDRS-M is scheduled to launch August 3 atop the Atlas 5 rocket from Cape Canaveral Air Force Station in Florida. The device has an in-orbit lifespan of 15 years, according to Boeing.
READ MORE: Sun block: NASA to lose contact with Mars missions during week-long solar event
The satellite is designed to join NASA's constellation of communications satellites which facilitate contact between orbiting spacecraft, like the International Space Station and other scientific observatories.