Going underwater: Moscow city center submerged after torrential rain (VIDEO, PHOTOS)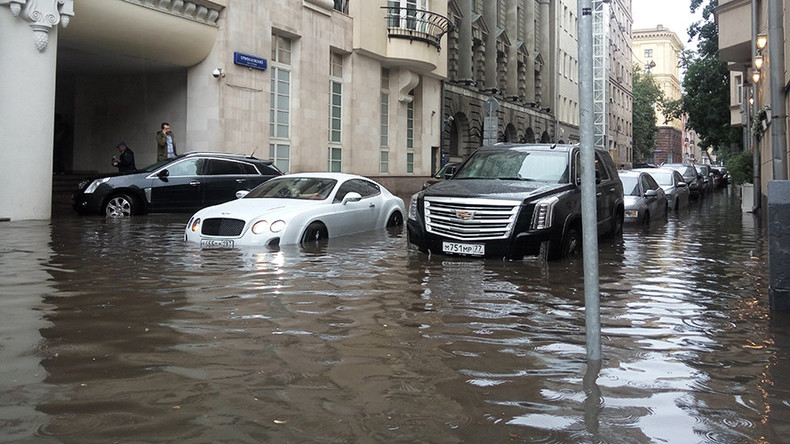 Heavy rainfall has pounded the Russian capital yet again, with downtown Moscow resembling large lakes and pools. Muscovites took to social media, sharing what appears to have become the new norm this summer.
Friday's downpour flooded the streets of the Russian capital and pictures shared over the Internet showed stairs looking like waterfalls, submerged cars and barefooted pedestrians wading through "puddles."
With many cars immobilized, some netizens mockingly questioned whether it would be more wise to invest in a boat. Some 19mm of rainfall was recorded within just 40 minutes, which is 20% of the monthly norm, according to Moscow's authorities.
READ MORE: 'We'll need a boat': Heavy rainfall hits Russian capital (PHOTOS, VIDEOS)
With frequent downpours this summer, some residents were entertained watching the waves from passing cars.
While others amusingly said the heavy rain brought Venice to Russia.
One user shared a video, captioned, "Moscow geysers."
City authorities assured the flooding was temporary, having dispatched 1,500 municipal services workers to help with mopping up operations.
Authorities added that the city sewage system had coped with the intense rainfall.