Cleaning loo & hugging cats for WiFi: 22k unknowingly sign up in UK provider's gag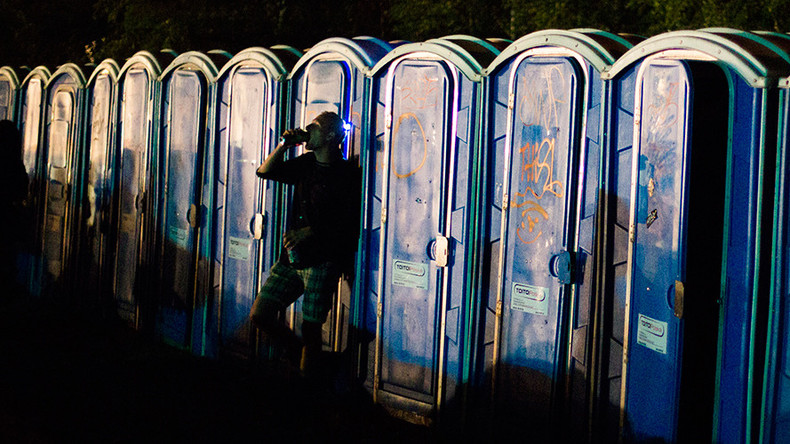 Next time you accept the terms and conditions when connecting to free WiFi, make sure to double check the rules, as your internet provider may commit you to cleaning public toilets in exchange for its service. One UK enterprise did just that, with only one person out of 22,000 spotting the trick.
A WiFi company from Manchester, called Purple, added a "community service clause" to its regular agreement, obliging those who failed to read the small print to a variety of inventive tasks.
Over a two-week period, more than 22,000 users accepted to carry out 1,000 hours of cleaning portable lavatories at local festivals and events, scraping chewing gum off the streets, manually relieving sewer blockages, as well as clearing local parks of animal waste.
The terms also offered painting snail shells "to brighten up their existence" and petting stray cats and dogs.
Offering a prize to anyone who would read the terms disclosure and mark the questionable clause, the company said just one person did so.
The gag was said "to highlight the lack of consumer awareness when signing up to use free WiFi," not forcing anyone to "repay community debt."
"WiFi users need to read terms when they sign up to access a network. What are they agreeing to, how much data are they sharing, and what license are they giving to providers?" Purple CEO Gavin Wheeldon said.
"Our experiment shows it's all too easy to tick a box and consent to something unfair."