Trump puts on 'serious face' as brass band rocks 'Get Lucky' song on Bastille Day (VIDEO)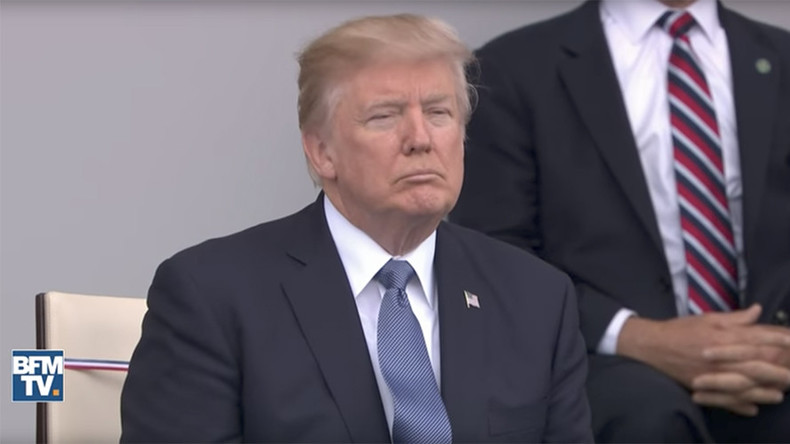 Unlike his French counterpart Macron, US President Donald Trump had quite a serious face as the smash hit 'Get Lucky' was performed by a French brass band at Bastille Day celebrations in the heart of Paris.
The French military broke the tradition of playing military music and chose 'Get Lucky' by the world-famous French duo Daft Punk.
Top brass were clapping along, as new French President Emmanuel Macron looked on smiling – while Donald Trump seemed to be seriously underwhelmed, judging by his facial expression.
The band started out their performance by playing the anthem of Nice, to honor last year's deadly attack in the French city that left 86 people killed after a truck slammed into a crowd.