Dramatic sea rescue saves 'Jumbo' the elephant drowning off Sri Lankan coast (VIDEO)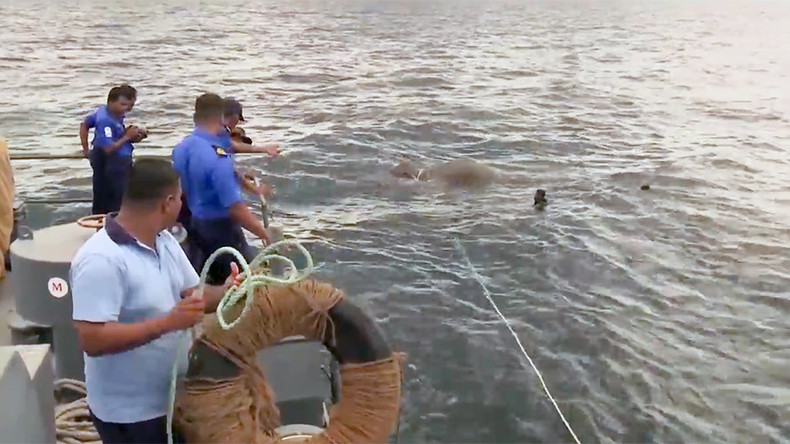 The Sri Lankan navy released dramatic footage of the moment it rescued a drowning elephant when the mammal was dragged out to sea by the current.
Troops completed the dramatic rescue Tuesday after they spotted 'Jumbo' in the sea about 8 nautical miles (15KM) off the coast of Kokkuthuduwai, Kokilai according to the country's Navy.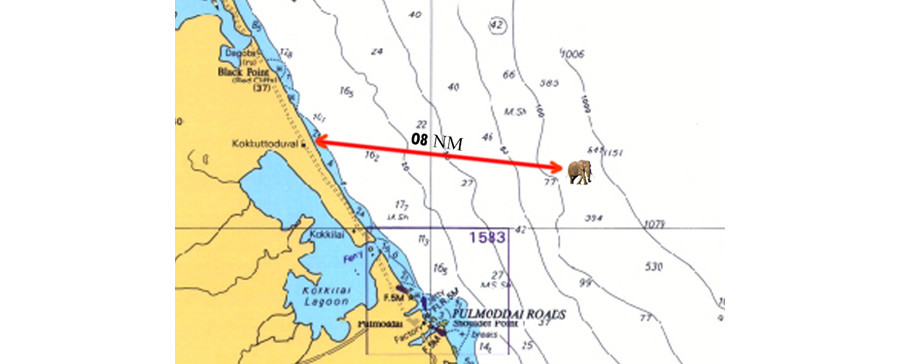 First spotted by a Fast Attack Craft warship, it took some 12 hours to complete the rescue, which involved several boats and a team of Navy divers and officials with Sri Lanka's Department of Wildlife. The combined team of 'Jumbo' saviors gently guided the distressed animal to the shore using ropes.
Having safely guided the elephant to shore, the animal was placed in the care of wildlife officials before being settled back into its natural habitat.
READ MORE: Heartwarming moment elephants team up to save drowning calf caught on camera (VIDEO)