Heartwarming moment elephants team up to save drowning calf caught on camera (VIDEO)
Published time: 20 Jun, 2017 21:22
Edited time: 4 Jul, 2017 07:15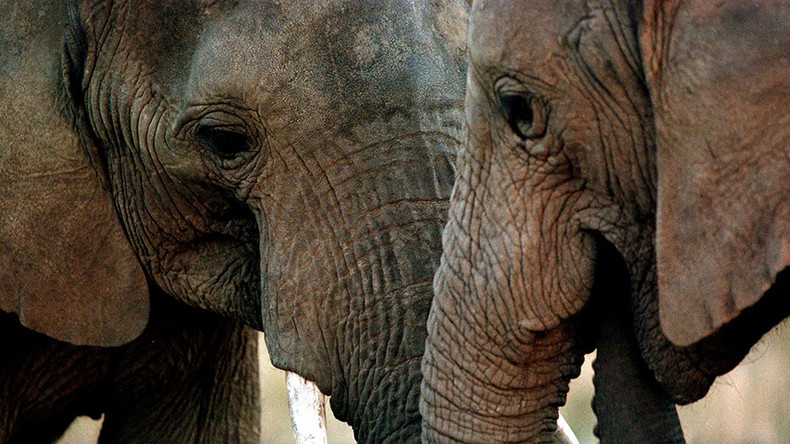 Footage of a pair of elephants saving a drowning calf in a spectacular display of teamwork is melting hearts worldwide.
The clip shows a calf standing by the enclosure pool in South Korea's Seoul Grand Park enjoying a refreshing drink before taking a tumble and falling into the water.
The baby's mother looks on in horror before frantically trying to reach the calf who flounders in the pool, struggling to keep its trunk above the water.
Another nearby elephant rushes to give assistance but, unable to reach it with their trunks, they're left with no choice but to wade into the water to fetch the youngster, flanking either side of the calf, dragging it out of the water and seconds later are seen herding it back to dry land.