WATCH: 5-story building washed into river by downpour in Tibet (VIDEO)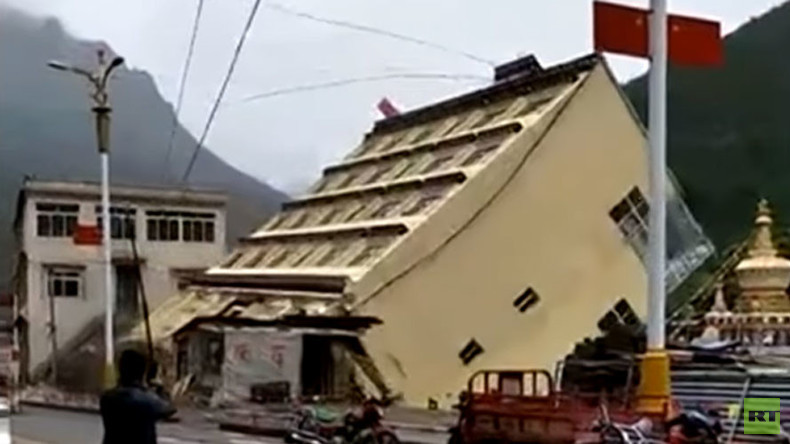 A torrential downpour triggered the collapse of a five-story building into a riverbank in Tibet.
The building's destruction on Saturday came after days of heavy rain which raised Qambo Prefecture river levels to dangerous heights and eroded the surrounding bank, reports the China Weather Network.
Bystanders filmed the residential building as it toppled backwards right into the Ziqu river in an almighty crash.
READ MORE: Man miraculously escapes from raging Peruvian mudslide (VIDEO)
The building had been evacuated just prior to the collapse, and no injuries were reported, according to NDTTV.
Locals also captured the moment the violent waterflow caused the riverbank to further collapse, pulling a parked truck along with it.
The surrounding area experienced the worst bout of rain on Saturday, with some 120mm recorded, according to the Central Meteorological Observatory.
The deluge destroyed some 67 rural roads, 24 bridges and several electricity poles in Jomba county alone, reports Sina.