Trump Jr shares tweet showing 'Top Gun' president shooting down 'CNN fighter jet'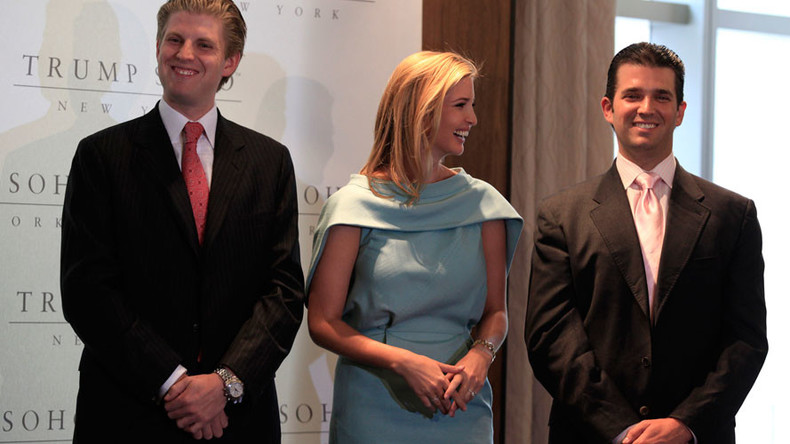 Undeterred by the backlash to his father sharing a video of himself 'beating up' CNN, Donald Trump Jr has shared a new clip showing the US president in full Tom Cruise mode.
READ MORE: CNN spills the beans: 'Russiagate is fake, Trump being demonized'
Back in June President Trump tweeted an edited version of a World Wrestling Entertainment's (WWE) Wrestlemania appearance in 2007. In the clip, the CNN logo was superimposed over the head of WWE owner Vince McMahon, who Trump fells.
Many accused Trump of inciting violence against journalists, and the tweet became fodder for talk shows and opinion pieces for days.
READ MORE: #CNNBlackmail: Ted Cruz claims CNN may have broken law as meme war intensifies
Apparently inspired by his father's tweet, Trump's eldest child joined in, sharing an edited Top Gun clip featuring the president piloting a fighter jet and blasting a rival plane – bearing CNN's logo – out of the sky.
The CNN jet explodes in a fireball after being hit by Trump's missile.
The video had been posted by Twitter user OldRowOfficial, and retweeted by Trump Jr.
The president's war with CNN shows no signs of abating. He increased his criticisms of the network after it retracted a story on alleged connections between Russia and Trump's transition team.