Indonesian teen 'threatens suicide' in order to wed 71yr-old partner
Published time: 8 Jul, 2017 21:00
Edited time: 9 Jul, 2017 11:36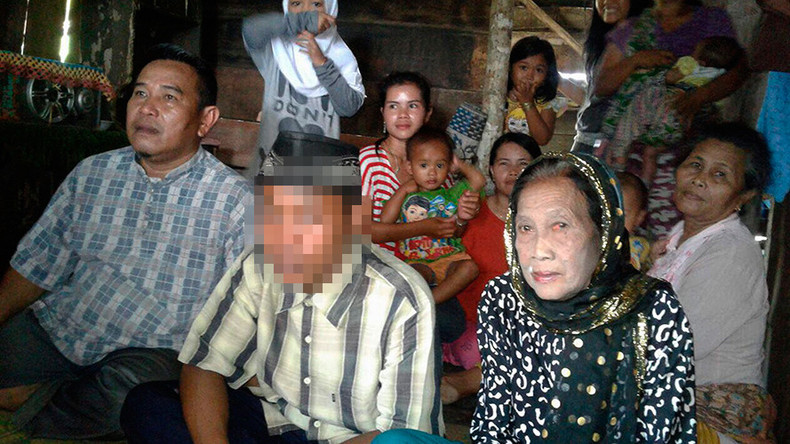 A 16-year-old boy has been allowed marry a 71-year-old woman in Indonesia after reportedly threatening to kill himself if he wasn't given the state's permission.
The country's Social Affairs Minister Khofifah Indar Parawansa took to Twitter to rail against the "regrettable" marriage involving teenager Selamat Riyadi and his significantly older bride Rohaya Binti Kiagus Muhammad Jakfar.
READ MORE: Christian Jakarta governor sentenced to 2 years for 'blasphemy' against Islam
The union, which is not legal under Indonesian law, was reportedly sealed in a village on the island of Sumatra, after the boy expressed suicidal intentions.
"Selamet is too young to marry but we married them anyway because he threatened to commit suicide," Cik Ani, a village chief in Sumatra, told AFP.
"Since the boy is underage, we have decided to carry out the marriage privately."
Footage of the ceremony has been released online, raising concerns from officials in Indonesia.
Parawansa, who also chairs the country's family planning board, said the wedding happened without a license but admitted it could be legalized if a marriage request by the boy's family is accepted by the courts.
"The age difference is not a problem. But this is about a groom who is still categorized as a child and still underage," Parawansa said on Twitter.
"Our [office] will coordinate with Indonesian Child Protection Commission (KPAI) so that a similar incident is not repeated."
Indonesian law dictates that the legal age for a woman to be married is 16, while men must be at least 19 years old.