G20 protester whistles 'Star Wars Imperial March' theme as Hamburg riot police pass (VIDEO)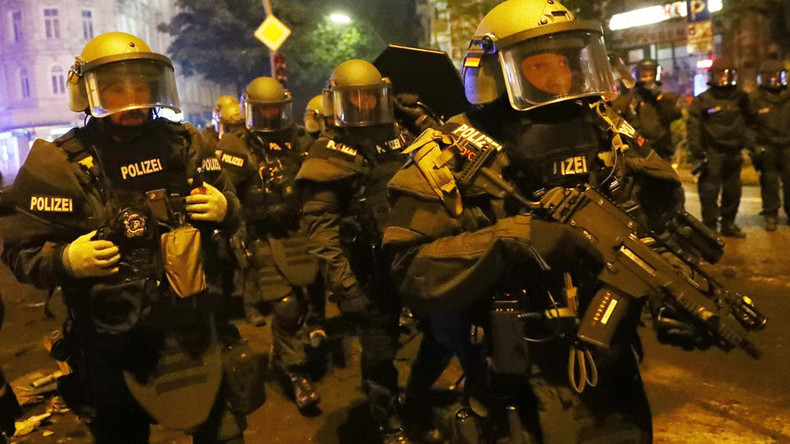 Black-clad German riot police officers marching in full gear through a Hamburg street inspired one G20 protester to whistle a famous Star Wars tune.
The unknown man began whistling the Imperial March theme when a column of Hamburg police officers entered the street.
Wearing full protective gear, the black-clad officers passed by armored vehicles blocking the street as the man performed his whistle-themed act of protest.
Cheering onlookers gave the man a round of applause when he stopped.
The Imperial March, otherwise known as the Darth Vader theme, can be first heard in the 'Empire Strikes Back' when the Galactic Empire sends droids across the galaxy in search of Luke Skywalker. It's also often played with the appearance of Darth Vader.
Mass demonstrations and violent riots have plagued the G20 Hamburg summit, with authorities dispatching thousands of officers to ensure security in the northern German city.
READ MORE: Kissing G20 protesters blasted by water cannon during Hamburg clashes (VIDEO)
Protests turned violent overnight, prompting riot police to deploy water cannon, pepper spray and armored vehicles amid massive unrest on the streets.
As of Saturday, at least 143 people have been detained and over 200 police officers injured in clashes. "We have never experienced this level of hate and violence," Timo Zill, spokesman for Hamburg police, told Bild newspaper.