Racist road rage: Motorist & cycling mom spar in Silicon Valley (VIDEO)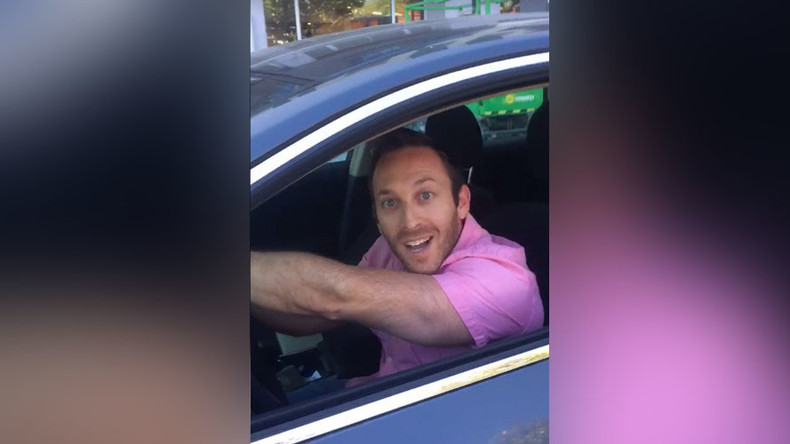 A woman out riding bikes with her 9-year-old daughter in Silicon Valley, California, filmed a racially-charged altercation with a motorist who allegedly repeatedly called her a b**** before spewing racist slurs at her.
Paula Nuguid posted the shocking footage on Facebook and explained her ordeal: "This white guy thought it would be okay to honk at me and repeatedly call me a bitch as I was making a legal left turn. When I confronted him about using his 2-ton vehicle to intimidate my 9-year-old daughter and me, he called me a Cambodian n-word. I hope his friends, family, and employer see this."
The video begins with an irate Nuguid confronting a pink polo-sporting driver. She said he repeatedly called her a b**** while she was attempting to make a left turn.
"How f***ing dare you, you entitled white prick?" Nuguid exclaims.
Read more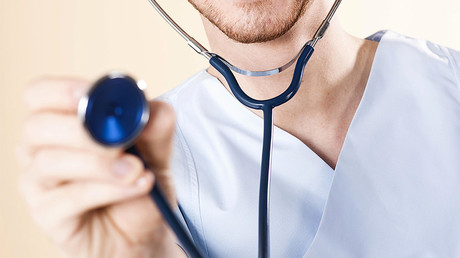 "Oh, shut the f*** up," he responds with a wide grin, which seems to antagonize her even further.
"Get the f*** out of California, I can tell you're not from here," she fires back.
"You f***ing Cambodian n*****, get out of here," the motorist driving a large Nissan says.
"Excuse me, this is going to be on Facebook," Nuguid says.
"Awesome, awesome, awesome, awesome," the man replies, with a sardonic smile.
Nuguid's post has been viewed over 500,000 times since it was first uploaded June 29, and she also shared some of the responses she has been getting via Facebook's messaging app.