Twitter baffled after Trump CNN smackdown tweet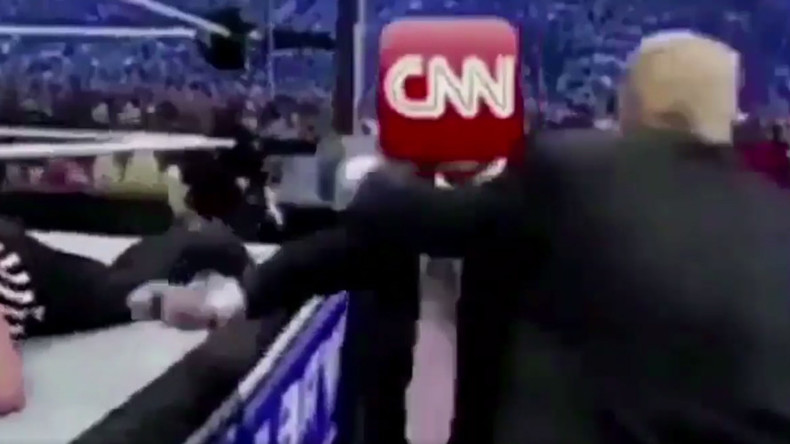 US President Trump baffled the world on Sunday with a bizarre gif showing him flooring a personified CNN and beating it round the head. Many were furious calling his Tweet an incitement of violence towards journalists, while others sought to have their own fun.
The instantly infamous tweet was put out on Trump's personal account and retweeted by the official @POTUS account. In case you're still in the dark, here it is:
The CNN Smackdown gif seems to have originated on Reddit by a user with the rather rude name of 'HanAssh**eSolo', needless to say Han was rather pleased.
Naturally both Trump supporters and critics alike took to social media to share their very own
Trump/CNN/WWE and other gifs. Here's a selection of their Tweets: