Major shortage forces doctors to ration important antibiotic
Published time: 1 Jul, 2017 22:10
Edited time: 4 Jul, 2017 13:35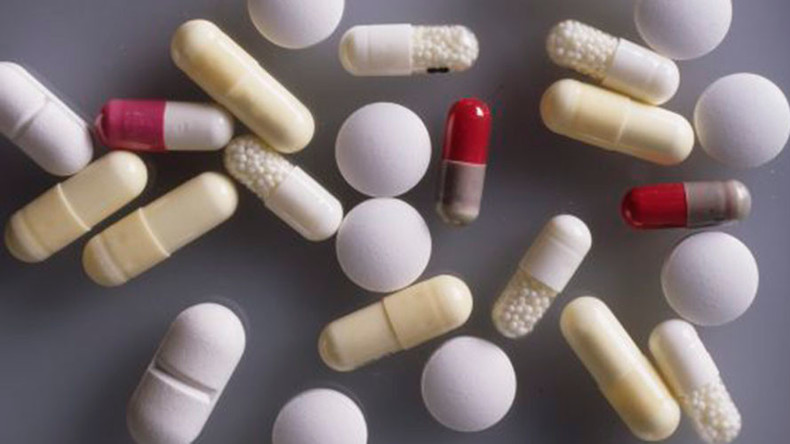 A worldwide shortage of the widely used antibiotic piperacillin-tazobactam has forced doctors in Britain to ration the medicine while the US Food and Drug Administration (FDA) has had to import non-approved drugs from Canada.
The drug, which is sold as Tazocin and Zosyn, is commonly used in intensive care medicine and to treat a range of conditions including pneumonia, urinary tract infections and diabetic foot infections.
READ MORE: 'Chronic Lyme disease' treatments ineffective, scathing CDC report finds
On Saturday The Observer reported on the problems the shortage is causing in British hospitals.
In May the Scottish National Health Service (NHS) said that constraints were being placed on the use of the drug because a "manufacturing issue" has caused a "worldwide shortage" of the important antibiotic.
Drugs can become unavailable for different reasons. Shortages are most commonly due to manufacturing quality problems, company mergers, and narrow profit margins.
However instructions given to doctors at an English hospital revealed that this shortage was caused by "an earthquake damaging the factory that produces much of the world's raw ingredients for piperacillin-tazobactam."
The shortage has also been felt in many other countries, in January the American Food and Drug Administration (FDA) began importing non-FDA approved supplies of the drug from Canada in order to address a "critical shortage". The administration still list the drug as in shortage and say it has been since 2014.
Canada suffered from a supply shortfall of its own in May, in that instance it was explained by a "delay in shipping of the drug."
Doctors in the UK are now being told they must ration the drug and it should only be prescribed for more serious ailments.
Guidelines issued by the British Society for Antimicrobial Chemotherapy (BSAC) say that the current supply "should be reserved for microbiology/ Infectious Diseases approval and for neutropenic sepsis, severe sepsis of unknown source and ventilator acquired pneumonia as priority settings."
Pharmaceutical giant planned to destroy stocks of cancer drugs to force price hike – report
A document from another branch of the NHS described the shortage as "a major challenge to our prescribing practice."
"There is a high likelihood that in the near future piperacillin-tazobactam will not be available at all."
Speaking to The Observer doctors warned that the rationing is putting patients at risk as they were having to treat people with less powerful drugs that could cause side effects such as kidney damage.
"Patients are either having prolonged stays on these courses of antibiotics, or even worse, they are not actually even responding," a physician who wished to remain anonymous said.
A 2013 survey of more than 600 infectious disease doctors found that nearly 80 per cent of them had encountered shortages which required change how they treated patients, resulting in them using less effective, more toxic, or more expensive alternatives.