NY Post trolls Trump with shortest editorial ever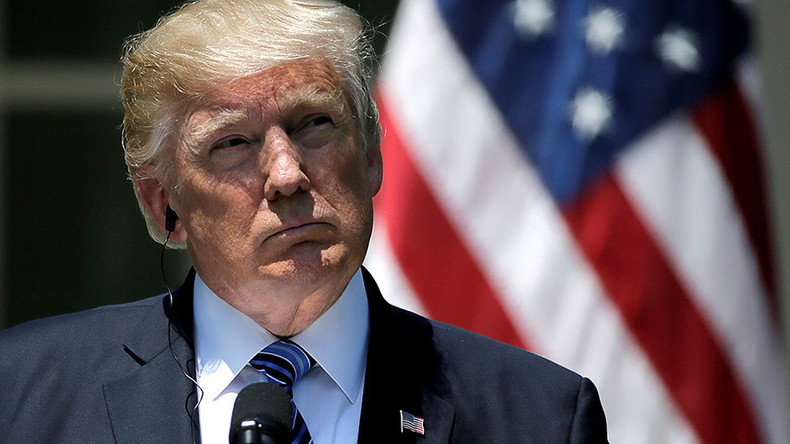 The New York Post has trolled US President Donald Trump with a three-word editorial urging the Donald to back away from Twitter following his latest 140-character catastrophe.
"Stop. Just Stop," read the entire piece on "Trump's Tweets" published in Friday's edition of the newspaper.
The concise editorial came on the heels of Trump's latest Twitter controversy, which saw him targeting MSNBC's Morning Joe hosts Mika Brzezinski and Joe Scarborough for their coverage of the president and his administration.
READ MORE: White House attacks media obsession with Russia, defends Trump's tweets
READ MORE: MSNBC anchor declares it the media's job to 'control exactly what people think'
Trump labeled Scarborough a "psycho" and Brzezinski "crazy" in tweets posted on Thursday, before going on to claim that Mika was "bleeding badly from a face lift" when she was at his Florida resort around New Year's 2016.
The comments, considered by many to be unpresidential at best, were defended by both the White House and First Lady Melania Trump as reasonable retaliation for the Morning Joe presenters' coverage.