Stomach-churning moment SUV slams bus into warehouse, injuring 6 (GRAPHIC VIDEO)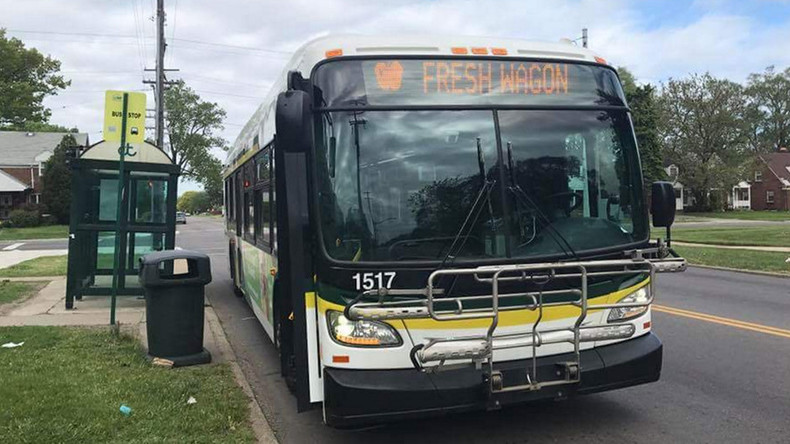 The Detroit Department of Transportation has released footage of a high-speed collision between a speeding SUV and a bus which took place in May.
Six people were injured in the incident, including the two drivers and four passengers on board the bus at the time, Deputy Detroit Fire Chief Dave Fornell told Detroit News back in May.
The SUV reportedly ran a stop sign before slamming into a Department of Transportation bus and a parked car, before then ramming through the wall of a warehouse.
The bus driver, 60, and the SUV driver, 18, were both left in critical condition after the incident and were taken to the nearby Henry Ford Hospital.
The SUV driver had to be cut from his vehicle, Detroit Police Commander Nick Kyriacou told reporters. "If you had a closer look at that vehicle, you can't believe that guy just walked away," Kyriacou said. "It's amazing."
The driver was "actually walking and talking," in the immediate aftermath of the incident, Kyriacou told Detroit News.
The bus driver was thrown from his seat and was rendered unconscious in the crash.
"The bus went [through] the wall of the loading dock on Sun Valley Foods and the little SUV sheered off the telephone pole," Kyriacou said, according to MLive.
After reviewing footage of the incident, investigators determined that the SUV driver was speeding.
The DDOT video of the May 26, 2017, crash was released Tuesday.
You can share this story on social media: