'Butterfly apocalypse': Mass of flying insects arrives in Siberia, more expected next year (PHOTOS)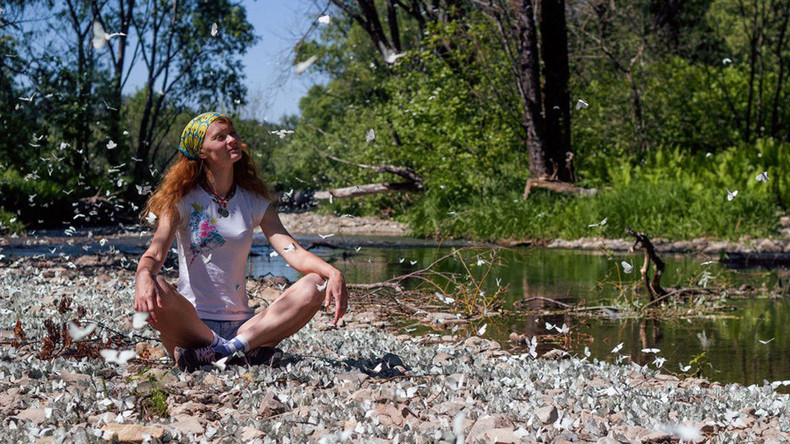 Stunning photos of a huge group of butterflies that arrived in Siberia have emerged online. Scientists say that there may be more flocking to the region next year.
The species that specifically appeared in large numbers is the black-veined white butterfly, or Aporia crataegi.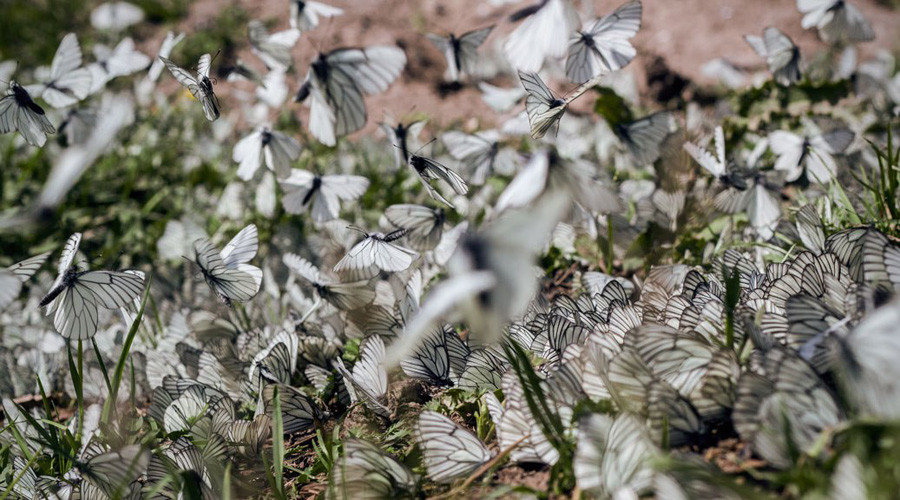 Last summer, "the number of butterflies was significantly smaller," Vladimir Romanenko, the head of the Invertebrate Zoology Department at Tomsk State University, told local media.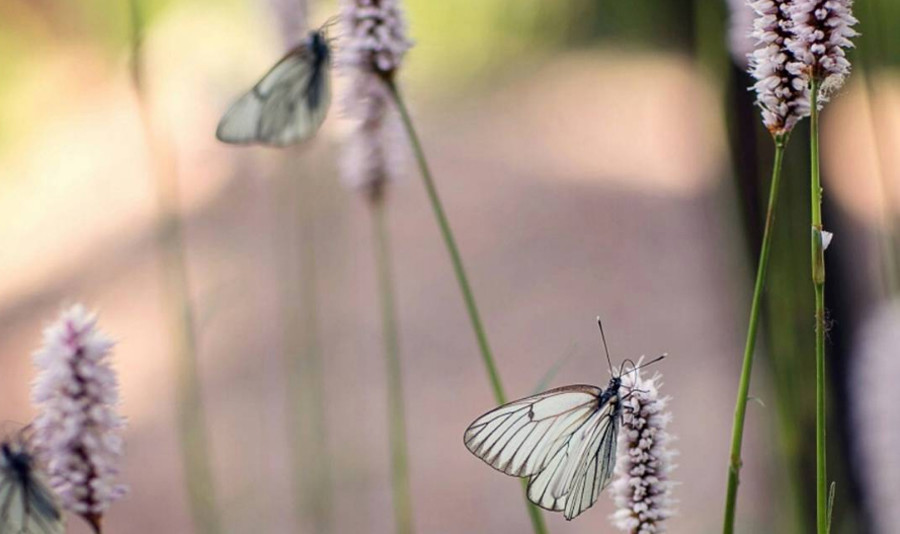 The scientist added that if "this year, there are a lot of them," then next year will bring more surprises and "there will be even more" butterflies.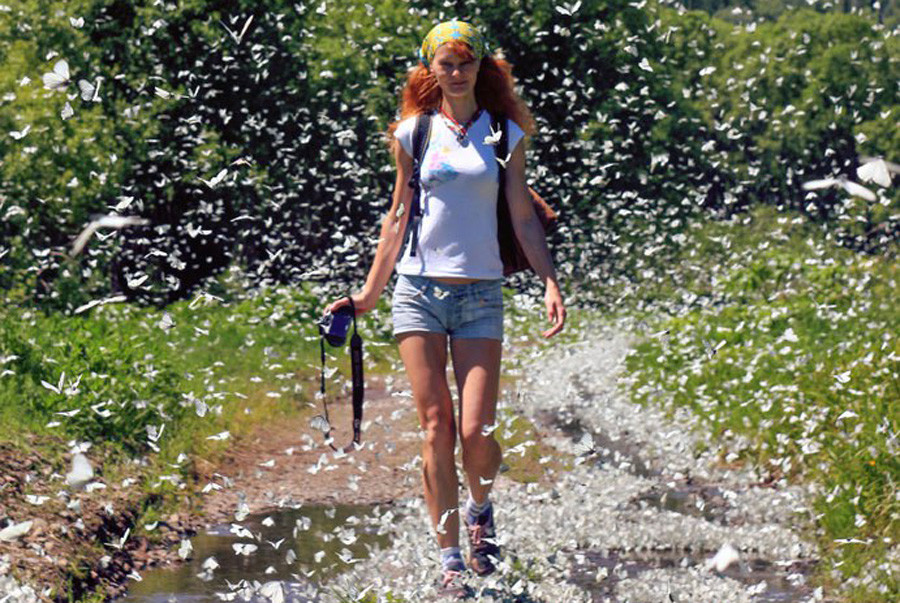 "It's quite common for most insects: for a few years, there are a little less of them, and then their population starts to grow. Currently, black-veined white butterflies have not yet reached their normal abundance, which is ... oh my goodness how many!" Romanenko said.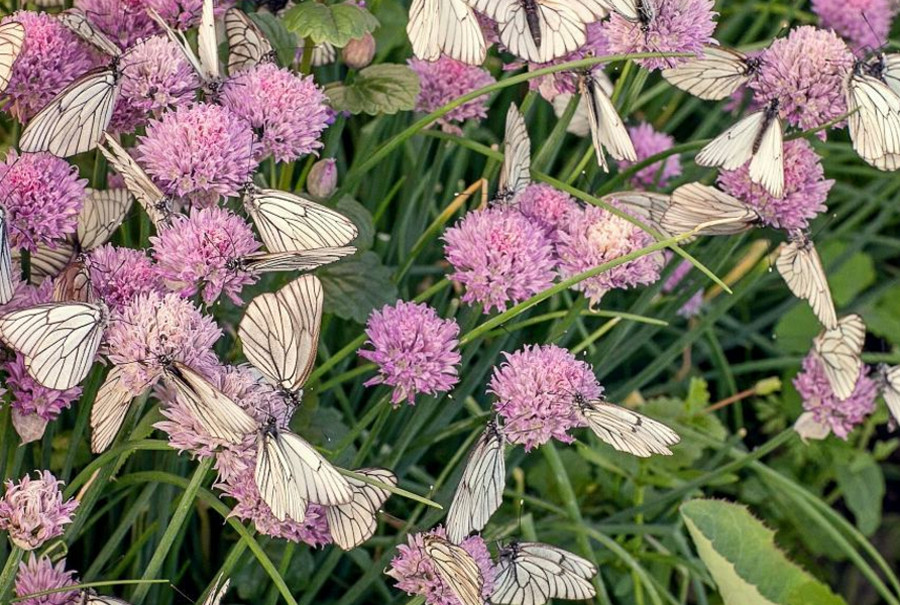 The black-veined white butterfly has rounded white wings with black veins, and feeds on fruit of the wild bird cherry, as well as apples.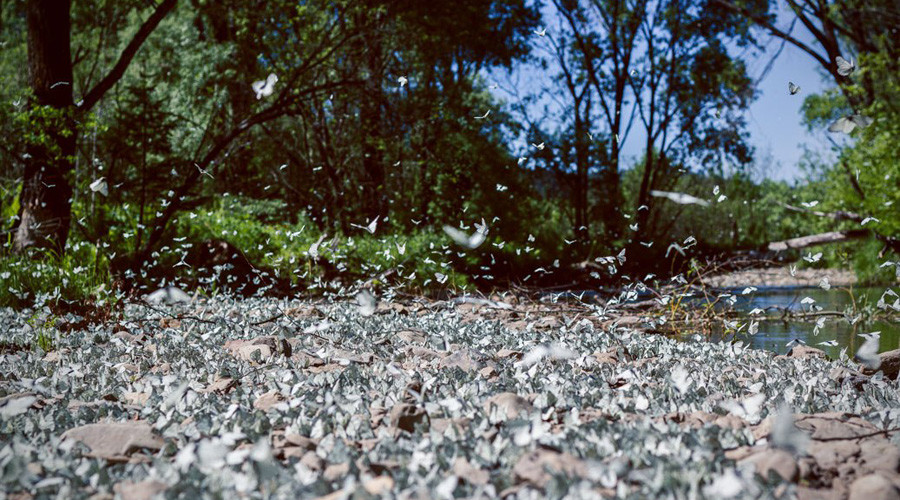 A curious fact: while this kind of butterfly is well known in Europe, Asia and North America, it is not seen in the UK and northern Scandinavia.
According to the Siberian Times, it's been called the 'butterflypocalipse'.