Strip show at notorious South African prison sparks outrage, 13 officers suspended (PHOTOS)
Published time: 26 Jun, 2017 17:51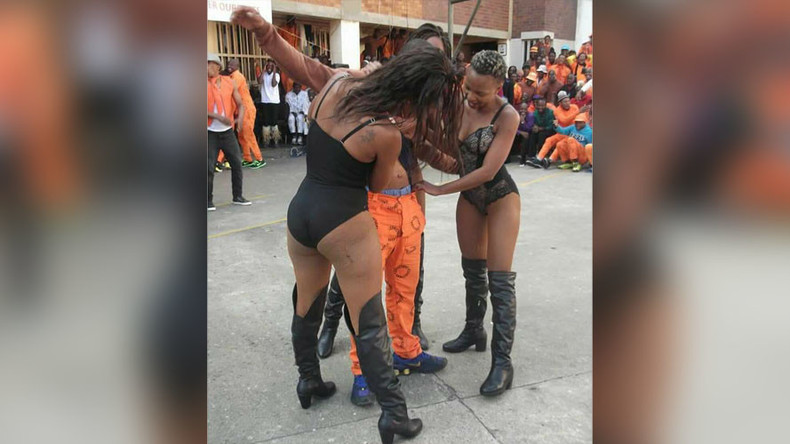 Inmates at a South African prison were treated to a strip show involving three women, causing outrage across the country which has long been afflicted by high crime rates.
The incident reportedly took place at Johannesburg's Medium B prison, also known as 'Sun City,' a notorious prison which houses some of the country's most dangerous inmates, including rapists and murderers.
Images posted online by Facebook user Charles Martin to a public group called 'Durban Crime N All' show three scantily clad women in knee high boots getting frisky with inmates in orange jumpsuits.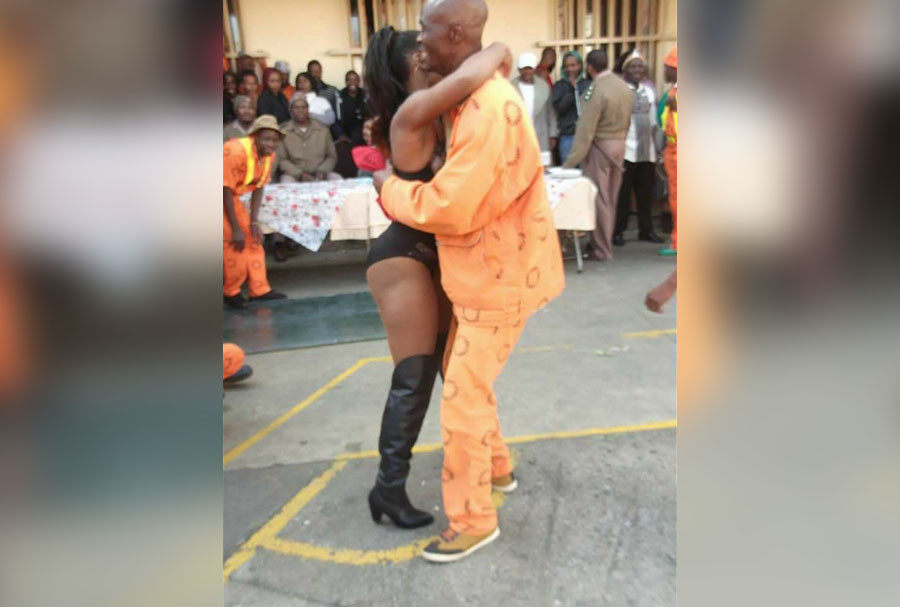 RT spoke directly with Martin who said he received the images in a private message.
South Africa's Department of Correctional facilities confirmed the authenticity of the explicit photos during a press briefing on Monday.
"The intention was never to have strippers in the facility'" National Correctional Services Commissioner James Smalberger told reporters.
"That is unacceptable and we cannot tolerate that at all. I want to give assurance that' based on our briefing and our visit to the place where this happened' there is no taxpayer money involved in this 'entertainment'," he added.
He went on to say that 13 officers will be suspended as a result of the incident.
The events took place during Youth Month celebrations, a program designed to aid in the rehabilitation of prisoners, but prison officers were reportedly taken by surprise when the women turned up sporting skin tight black body suits.
"At Johannesburg Prison there was an internal event organised for inmates to celebrate Youth Month'" Gauteng correctional services spokesman Ofentse Morwane earlier told local media outlet Times Live.
"When the dancers arrived' we saw that they were wearing lingerie. They had some sort of strip show for the offenders," he added. Though it apparently didn't dawn on any of the officers to bring a halt to the saucy extravaganza.