Facebook to start producing own original TV shows this summer to boost ad revenue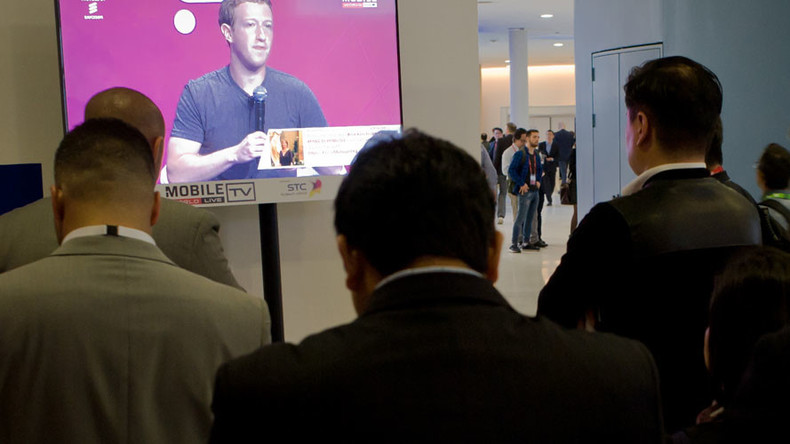 Social media giant Facebook has approached Hollywood studios with a view to creating original TV content by the end of the summer.
Facebook has discussed budgets of as much as $3 million per episode in meetings with Hollywood talent agencies and executives including, but not limited to, Creative Artists Agency, United Talent Agency, William Morris Endeavor, and ICM Partners, the Wall Street Journal reports.
"We're supporting a small group of partners and creators as they experiment with the kinds of shows you can build a community around – from sports to comedy to reality to gaming," Vice President of Media Partnerships Nick Grudin said in a statement to RT.
"We're focused on episodic shows and helping all our partners understand what works across different verticals and topics," Grudin said.
The move is reportedly designed to help Facebook capture a greater market share in the tens of billions of dollars spent on television advertising.
The corporation will also look for shorter form video content, both scripted and unscripted, to feature throughout the company's ever-developing platform.
Short-form content developers will be guaranteed a minimum of $5,000 to $20,000 share of ad revenue per episode. Companies allegedly working on such content include Buzzfeed, ATTN, and Refinery 29.
Facebook will reportedly target the 13 to 34 demographic, with a particular focus on the 17 to 30 range.
The social media giant reportedly wants to avoid shows about children and young teens, as well as political dramas, news, and shows with nudity and rough language.
While Facebook is late to the television game, it does have a vast repository of data on its 1.94 billion monthly active users which it can leverage in its efforts to produce original content.
Fellow tech giant Apple will also be following suit after hiring the co-presidents of Sony Pictures Television Jamie Erlicht and Zack Van Amburg to lead its own video programing division.
Apple launched its first original television series last week with the reality TV show, 'Planet of the Apps,' which follows a similar format to Dragon's Den, in which developers try to wow celebrity mentors in a short pitch which takes place on an escalator.
Apple will also produce a show scheduled to air in August, which emulates James Corben's popular 'Carpool karaoke,' which runs on his CBS show.