Riot forces lockdown at San Francisco mall (VIDEOS)
Published time: 26 Jun, 2017 10:37
Edited time: 4 Jul, 2017 07:32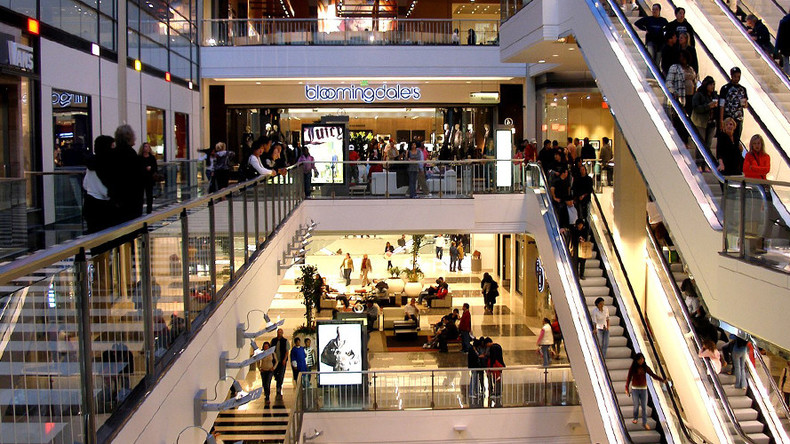 San Francisco's Westfield mall was placed on temporary lockdown Sunday after a fight broke out leading to a massive police response.
A police officer was injured and a juvenile was arrested, authorities said, as reported by SF Gate. Police said the officer's injuries were minor.
A number of mall visitors filmed footage of the chaos, showing what appears to be a fight breaking out near the entrance to the cinema.
The scuffle is soon broken up by police and mall security. A number of youths then jumped on a table and were told to move by police.
Other videos show clashes between police and the public, as officers attempt to detain multiple suspects. Police struggle to restrain someone on an escalator. Crowds are also seen running around in the chaos.
San Francisco police said they began to receive reports of a fight at the mall at about 6:43pm local time. According to police, some people resisted arrest and tried to run away.
After the mall was put on lockdown, it was later closed early.