'Britain at its best': Royal Ascot descends into shirtless drunken brawl (VIDEOS)
Published time: 23 Jun, 2017 17:14
Edited time: 4 Jul, 2017 07:26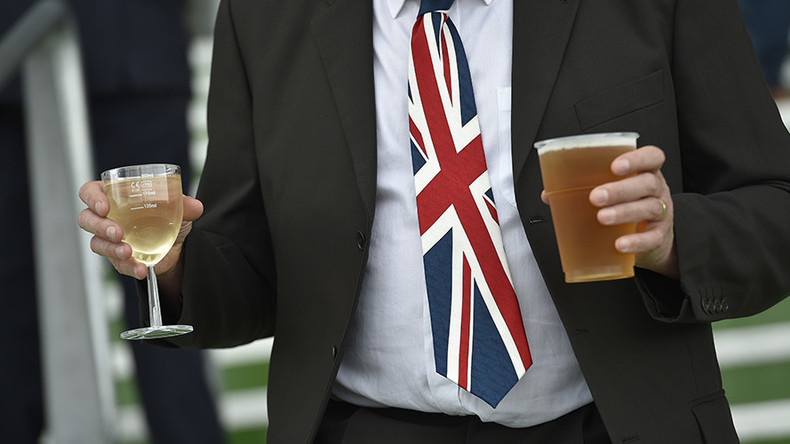 Ascot was anything but royal when the posh race meeting descended into a drunken brawl filled with catfights, punches and beer bellies.
The annual five-day horse racing festival in Ascot, Berkshire, is known for its strict dress code and exclusive attendees – which include the queen and several other high-ranking members of the royal family.

However, it seems even the most highbrow of events aren't immune to a good ol' brawl.
READ MORE: Mass drunken brawl on British train sparked by bagel (VIDEO)
Like any good punch-up, the chaos quickly spread through the crowd, sparking spin-off fights and other messy forms of collateral damage – that darling white picket fence for one.
Ascot expressed its disappointment at the inappropriate behavior of the "small antisocial minority" via a spokesman.
"It is disappointing when an antisocial small minority behave inappropriately," read the statement.
READ MORE: British boxer throws table at opponent as press conference descends into chaos (VIDEO)
"In a crowd of 70,000 sadly such incidences are hard to entirely irradiate but our staff and the police act on information as soon as they can."
Nevertheless, British Rambo will undoubtedly live on forever as one of the world's greatest gifs.