Satellite images show devastating extent of Portugal forest fire (BEFORE & AFTER PHOTOS)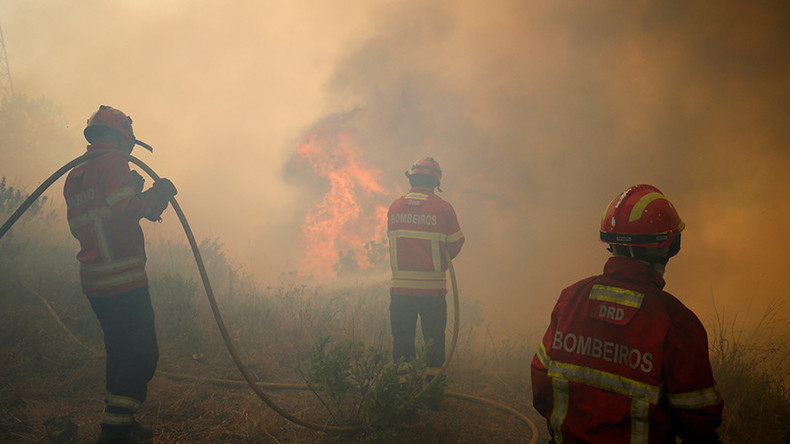 The magnitude of the deadliest forest fire to strike Portugal has been laid bare in dramatic satellite imagery.
The inferno that swept through central Portugal, killing 64 people and injuring more than 150 others, was finally extinguished Wednesday, reports Reuters.
The initial fire, caused by lightning strike, erupted Saturday about 200km (125 miles) north of Lisbon and spread at speed to overcome victims as they attempted to flee.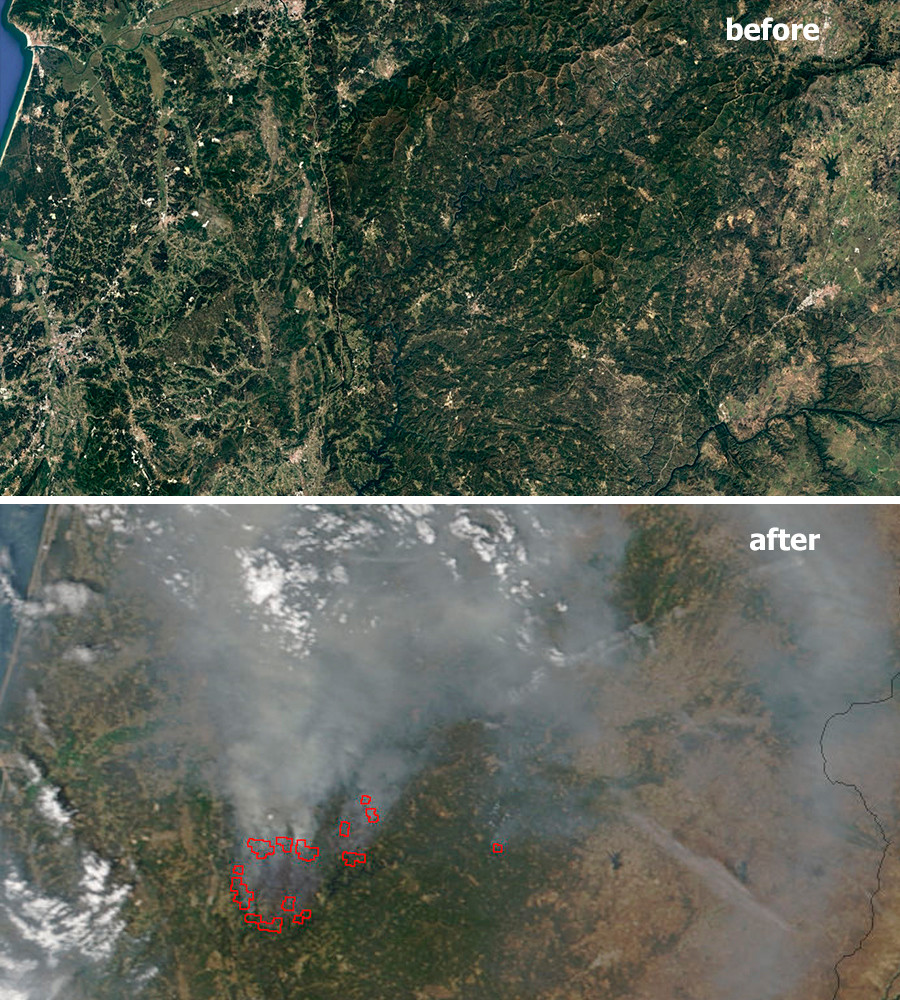 READ MORE: 'Biggest tragedy in years': At least 62 killed, 59 injured in Portugal forest fires (PHOTOS, VIDEO)
The largest blaze ever registered in the country, near the town of Pedrogao Grande, was extinguished Wednesday but the several other fires continue to burn to the north of the town.
However, the abnormally high temperatures Portugal has been experiencing – and which exacerbated the flames – are expected to drop in the coming days, helping firefighters' efforts.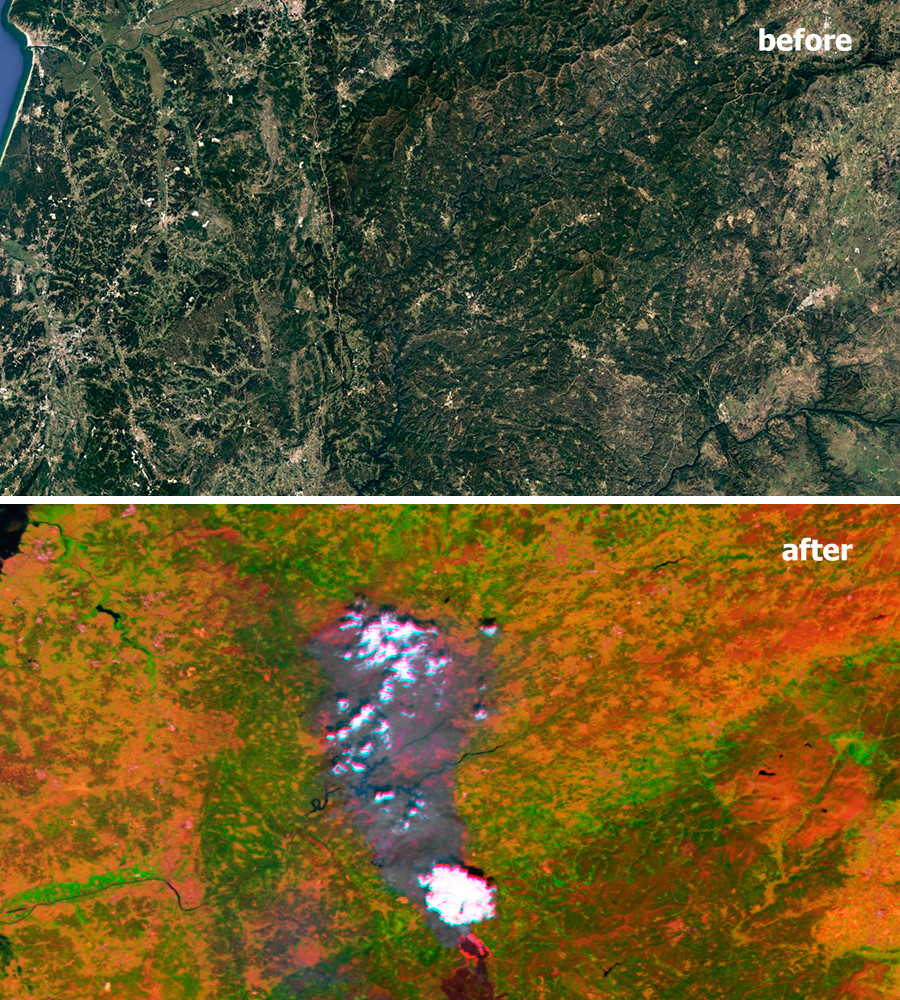 READ MORE: Drone footage shows aftermath of deadly Portugal forest fire (VIDEO)

"This is a region that has had fires because of its forests, but we cannot remember a tragedy of these proportions," said Valdemar Alves, mayor of Pedrogao Grande. "I am completely stunned by the number of deaths."
Portugal's prime minister described it as "the biggest tragedy of human life that we have known in years."
More than 40,000 hectares of Portuguese forest has burnt, a sharp increase on the average of just under 10,000 hectares by this time of the year cumulatively between 2008 and 2016, according to the European Forest Fire Information System.