Stonehenge summer solstice attracts pagans, revellers – and armed police (PHOTOS,VIDEO)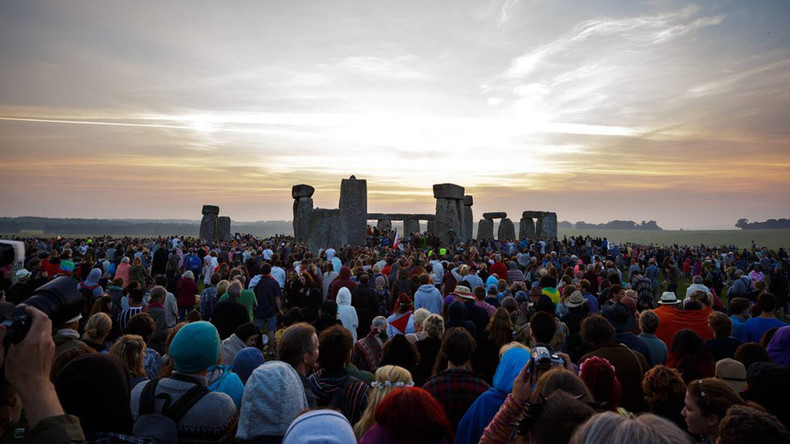 Thousands of sun worshippers gathered at Stonehenge in the early hours Wednesday to celebrate the summer solstice – and in light of recent terrorist attacks in Manchester and London, armed police were also on hand to keep watch on proceedings.
An estimated 13,000 people watched the sun rise over the ancient monument in Wiltshire, southwest England, according to event organizers English Heritage.
Stonehenge is thought to be a prehistoric temple aligned with the movement of the sun.
It has become a popular destination for pagan-style celebrations and is often graced with revellers dressed in druid robes and flower garlands for key occasions.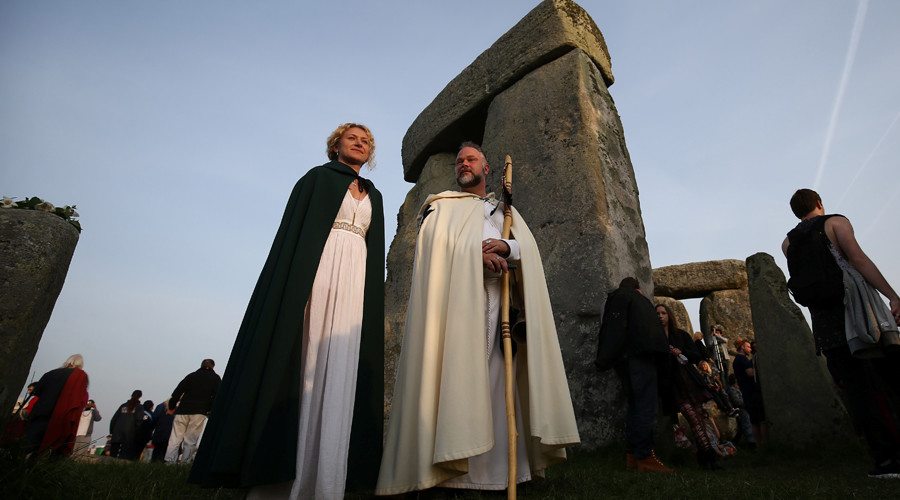 READ MORE: Pagans celebrate first day of spring at Stonehenge during vernal equinox (VIDEOS, PHOTOS)
Extra security arrangements were put in place for this year's ceremonial event, with armed police on patrol.
"This year, following recent terror attacks in London and Manchester, we had an armed presence at Stonehenge along with high visibility patrols," Superintendent Dave Minty said in a statement.
He added, however, that there was no specific risk to the region.
Your patience is appreciated on arrival to Stonehenge. Security checks are in operation on entrance to the monument field. #SummerSolstice

— Stonehenge (@EH_Stonehenge) June 20, 2017
The Pagan Federation told the BBC it "sadly" accepted the presence of armed police.
Recognizing the need for such security, spokesman for the event David Spofforth said: "You just have to look at the events such as at Finsbury Park, a peaceful religious gathering where people suffered so much by the actions of one hate-filled individual,"
READ MORE: 'Strawberry' solstice a pagan delight on a moonlit night
Images of police engaging happily with the crowd were shared online. Seven arrests were made in total, including one for possession of an offensive weapon, but Wiltshire police described the night as peaceful.