Nepal to measure Everest again after devastating 2015 earthquake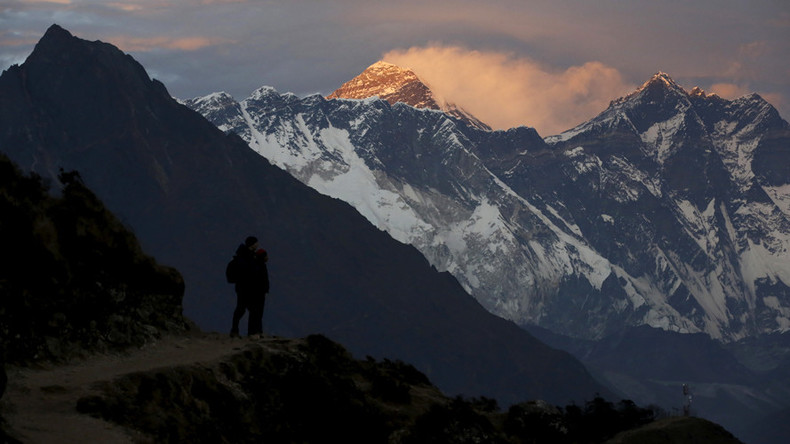 Nepal will spend two years measuring Mount Everest to find out the actual height of the world's tallest mountain, after fears the 2015 earthquake may have affected its stature.
The Nepali government will conduct the measurement itself even though Chinese, Indian and other institutions offered to measure the height after the earthquake.
The study will also provide information about the effects of climate change on the famous peak.
The measuring process has already begun, with technicians starting work in the Udayapur district last week.
The group will measure from Basghari, Udayapur to Lukla this year. Sherpas will be trained to take measurements at high altitude and will carry equipment from Base Camp to the peak.
"We will involve international experts, scientists and others who are experienced in high altitude measurements," Ganesh Prasad Bhatta of the Survey Department told the Kathmandu Post.
"We will take technical support from International Association of Geodesy, a trusted and credible organization in measurement."
Everest's height is thought to be 8,848 meters (29,029 feet). Satellite images from Europe's Sentinel-1A radar satellite taken after the April 2015 quake appeared to show the mountain may have shrunk.
The geoscience research consortium, UNAVCO determined the height had dropped by about one inch. The new measurement will clarify this and find Everest's potential new height.
Nepal will use GPS, gravity survey measurement, vertical height measurement and mathematical survey to ensure the results are accurate.
The Nepali government has released Rs20 million ($19.4 million) for the project, and will provide more funds as needed. The total cost could reach more than Rs140 million ($136 million) reports The Kathmandu Post.
The 7.8 magnitude earthquake that struck in 2015 not only shrunk Mount Everest, it also killed over 8,000 people and devastated many of Kathmandu's landmarks and residential areas.