Police unmask 'fake prince fraudster' who fooled rich, famous & Pamela Anderson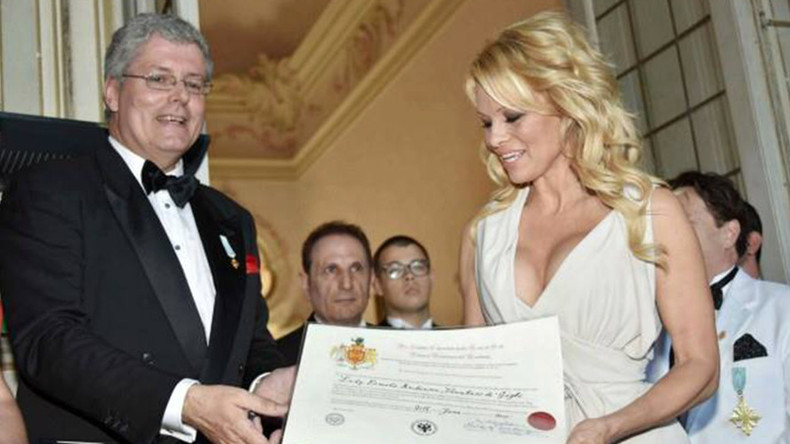 Italian police say they've unmasked a man who has been posing as a Montenegrin Prince in order to blag free meals and holidays – and even rub shoulders with high society.
The unnamed man, 57, called himself Prince Stefan Cernetic of Montenegro and Macedonia and set up several Facebook pages and a website to bolster his bogus credentials.
The website and social media pages show the man pictured alongside high-profile people, including mayors, Cardinals and even some of Monaco's royal family.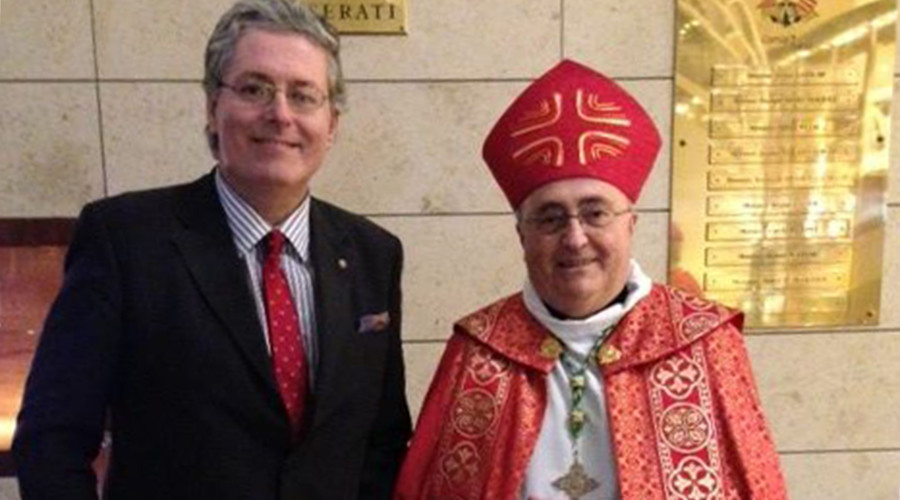 Despite Montenegro not having a monarchy since the end of World War I, Cernetic's ruse fooled numerous people. It seems he didn't act alone, however, with Italian news wire ANSA reporting that he also had an accomplice who posed as his valet.
Speaking to RT.com Cernetic refuted the claim saying: "I am the heir to the throne of Montenegro. Very simple."
Cernetic came to the authorities' attention in July last year after spending several weeks in a luxury resort in Puglia, southern Italy, where he held meetings with high-profile businessmen and politicians.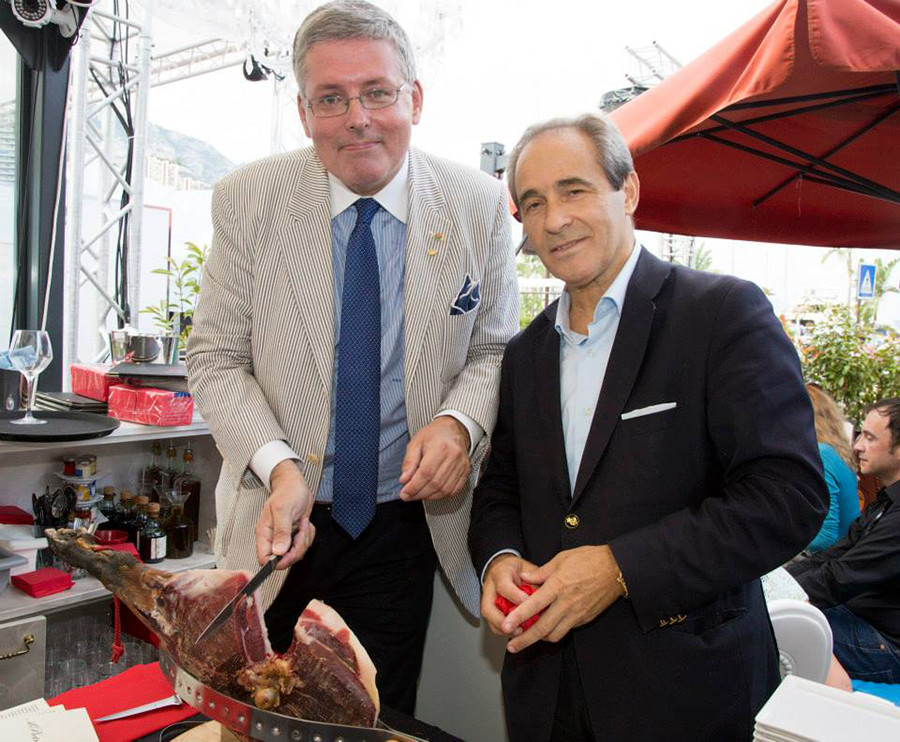 During this time, he was seen driving his Mercedes bearing the insignia of the Republic of Montenegro and diplomatic plates. When the resort billed the Montenegrin Foreign Ministry, it refused to pay.
The 'Brindisi Report' news outlet says a search of Cernetic's home in Turin uncovered false diplomatic documents and seals as well as an official-looking Mercedes car slapped with the official insignia of the Republic of Montenegro.
Cernetic bestowed 'knighthoods' and other honours on many of people he came across. Even actress Pamela Anderson fell for the fraud. She was named a 'Countessa de' Gigli'' by Cernetic in June 2015.
"This was in fact a pantomime staged [so that he could] stay in prestigious Italian and European localities without paying," prosecutors said.
Both Cernetic and his valet have been charged for false declaration of identity, as well as possession and production of forged identity documents, Repubblica reported.
A statement on one of the Facebook pages refutes the claims, saying that Cernetic was, in fact, doing "unpaid work" by bringing VIPs and entrepreneurs to the hotel.
Speaking to RT.com Royal historian Rafe Heydel-Mankoo said that Cernetic's claims are "absurd and comical."
"This is arrant nonsense. The legitimate Cernovich [sic] family became extinct in the 17th century. The Cernovich (spelt Tchernetich on his website) genealogy he claims is a complete invention / fantasy -- as are his other claims," Heydel-Mankoo said.
You can share this story on social media: